This is extraordinary writing from Mr. Davies. Not only has he provided us with an imaginative and gripping story, but he has been as daring as one could possibly imagine.
He knows full well how certain 'Who' fans will react to this one – and he doesn't care. Oink.
A pig in a space suit? This has to be the most marvellous Who moment of all time – and it beautifully captures the mood of the current series. How can something so absurd be so tragic? And yet the death of the pig and the look on the Doctor's face was the most poignant moment of the series so far.
If you had been handed the new series of Doctor Who, would you have dared to go as far as Russell T? In a million years?
I doubt it.
I find it hard to believe that a fan of the show, such as Russell, would have the guts to write an episode filled with fart gags. Is it naff? Cringe-worthy? Or just a case of a writer who is waiting just around the corner with another surprise that we didn't see coming?
And yet, despite the fact that we really didn't expect the change of tone that this episode brought us, there is a constant element running through the entire series. The character of Rose – and Billie's portrayal – is more realistic than any other character in any sci-fi series. Once again we were taken back to the reality of Rose's home and reminded of how outrageous everything else is. From the first episode onwards we are constantly viewing everything through the eyes of Rose. Even when we are alone with the Doctor, we no longer wonder what it would be like to be him – but instead wonder what it would be like to travel with him.
This episode reminded me more of the old series than any so far. The absurd elements, the ridiculous aliens, the doctor's indifference and sense of fun all amounted to everything Doctor Who should be.
And what marvellous lines we were given to laugh at. 'Take me to your leader' has to be the funniest so far.
Playing each week before our eyes is the TV we will be watching again and again in years to come.
Roll on part 2.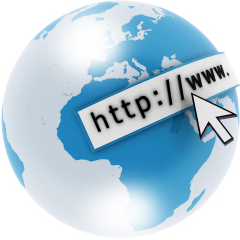 Filters:
Series 1/27
Ninth Doctor
Television