Since the Doctor was taken from our screens in 1989 we all have deliberated over what a new series of the adventures of the Time Lord would be like.. and here it is. How apt that the first episode would be called 'Rose', perhaps a telling sign from the pen of Russell T Davies of how the series would pan out. Since then is there not, somewhere deep in the heart of every Who fan, a profound feeling of disappointment? You disagree? Well just take a look at episode five; World War Three...
It is understandable that the new series had become more character driven that previous adventures and a clear instrument for the deployment of such a writing style is a series that is so Earth-centric it could give Jon Pertwee a run for his money. But unlike Pertwee's Earth bound exploits, the new series seems to be less about the Doctor and more about relating the audience to his character, of which we have seen little. World War Three, in a now predictable trend, is so Human we forget the Doctor is from another planet, never mind the notion that we may one day see him on foreign soil. One could spend hours discussing the Slitheen alien family, their intentions for exploiting Earth and it's peoples or their baffling flatulence, however, to do so would assume that they mattered at all. Their threat to humanity seems lost in a vapour not emanating from their posteriors but from the clouds of dross flowing from Rose's tower block home.
The Doctor's new companion's domestics were adequately, if not overly, explored throughout the first two episodes, so why oh why are back at the tower block from hell, swallowing down even more home made shepherds pie when we are still too bloated from the previous visit? I care as much for Rose's family life as I care for Tegan Jovanka's. Some have argued that the new series suffers at the hands of it's new 45 mins format. I would argue that it is the 30 mins plus spent per episode on the relationships of the characters that leave little time for the story to develop. Such relationship explorations have, so far, born no fruit; as there has been more death in the past five episodes than in some Doctor's lifetimes, yet we feel nothing at these incidental character's passing. And, it seems, nor does the Doctor.
It is ironic that the best episode of the series so far has been the only one not written by Davies (Mark Gatiss' The Unquiet Dead)? What we all want to see from the series is some classic alien adventures, a bit more time in the TARDIS and a few twists in the plot that lend a kind of selfishness to the Doctor's advisories to which every human can relate.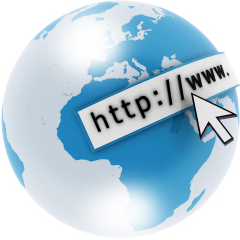 Filters:
Series 1/27
Ninth Doctor
Television