Since Charlton Heston pounded the sand in front of the down-on-her-luck Lady Liberty we've all known what Sci Fi was capable of. A level of shocking, nerve tingling brutality that domestic drama just can't replicate. Last night's Doctor Who somehow managed combine domestic drama with a sci fi shock which will stay in viewer's minds for sometime to come. The sight of Rose's mum waiting for 10 seconds and Micky starting what must have been an all-nighter staring at that spot was gut wrenching, finally a glimpse of how this series can better its previous incarnations. The ending to this episode was little short of genius.
Following last week's Aliens of London this episode was for me, duty over desire, and expectations were low. Seeing the Slitheen incapacitated by their own weapon and managing to get back into disguise just in time for the Doctor to return and look a wally in front of the military hinted at more of last week's pointless capering. However, what emerged from this was an excellent character driven disaster movie where Eccleston's grinning was reigned in for enough time for him to completely endear himself to his audience. Covering up for Mickey's reluctance to leave in the TARDIS, being unable to make the ultimate decision to risk his companion's life, diplomatically threatening the Slitheen that he would stop them if they didn't leave and finally nervously pacing the TARDIS waiting for Rose to ditch shepherd's pie for some stellar surfing added up to Eccleston's best performance to date.
I dont know what was different about this episode compared with last week's, perhaps it was the emotionally packed conclusion, the fact that each of the Doctor's associates had something meaningful to do, the emerging series continuity, it might have been the glass of wine I had with my dinner, whatever it was it made the farting seem less annoying. Whilst I wouldn't take back any comments made about the last episode this one certainly put to bed the notion that RTD couldn't write for his own series.
One minor gripe would be the obvious political commentry, the fat greedy Slitheen start a false war motivated by profit citing the presence of massive weapons of destruction and its New York where the decision is made to go ahead (geddit?). Sci Fi deconstructing the present through images of the future is nothing new, nor is it unwelcome, Star Trek, The Prisoner, Planet of the Apes and others have all commented on contemporary politics with great effect. Unfortunately when Andrew Marr is standing outside No. 10 talking about "massive weapons of destruction" the message is as subtle as a sledgehammer with 'I'm a political statement about the present govornment' written on it. The kids didn't get it and the adults all thought it anyway, this didn't change anyone's mind offer a moment of reflection and, for some, may have even been in poor taste. This is especially frustrating when Rose's own heartbreaking departure represented a triumph of open mindedness Vs xenophobia which far better made the point I feel RTD was getting at.
So my review started with the end and ended with the end which may be a little unfair to the rest of the episode. It was great fun with genuinely superb moments, what more could one ask for? Ans, The Daleks, oh yeah that's next week.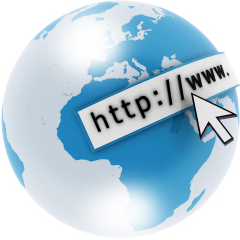 Filters:
Series 1/27
Ninth Doctor
Television