A Catchphrase Ode to Slitheens that Explode

"Oh dear, oh dear, oh dear!"
The Chuckle Bros may say
When confronted by Slitheen
Nasty, 'orrible and green.

"Nice to see you, nice,"
Would be Bruce's remark
Echoing the Doctor's toothy delight
When confronting aliens to fight.

"That's the way to do it,"
Punch would proudly screech
As with a sledgehammer missile
He hit the Slitheen –oh where the Dr's guile?

But " come out wherever you are."
Type phrases a Slitheen would not utter
As it seeks out Rose to kill.
Panto slapstick undermines the thrill.

"And now for something completely different,"
Should perhaps have been the title of No 5.
For jokes too often diminished tense scenes
Parody parading as the panto peacock preens.

"Will the real Slitheen please stand up"
Could be an effectual pun for obvious disparity
Between CGI quick monster movement
And rubber suited waddling ducks on the River Trent!

"Go on punk – make my day"
Is a nasty Doctor trait I'd rather do without.
His vicious mean berating of Rick or Mick
Was cold hearted, malevolent and sick!!

"Let's start at the very beginning,"
Julie sang suggesting I was watching not 5, but 3.
This soap opera continued its prime reality brief
Give 'em modern, social drama full of Eastender domestic grief.

"Thsufferin, Thuccotash" Sylvester uttered
In a frustrated sort of feline way.
Or is that the last TV Doctor turning in his dark matter
Thinking I had more witty gravitas than this Mad Hatter?

But I suppose these corny jokes and flatulence
Reached a young audience.
But writers – it's not 'Carry On Doctor with an MP'
Take your WHO seriously with wit, charm and moral gravity.

"That's all Folks!!!!"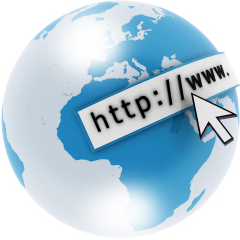 Filters:
Series 1/27
Ninth Doctor
Television