BBC Three's Torchwood is back for a second series but this time it will premiere exclusively on BBC Two as confirmed by Jane Tranter, Controller of BBC Fiction, and BBC Two Controller Roly Keating.
Starring John Barrowman, Eve Myles, Burn Gorman, Naoko Mori and Gareth David-Lloyd, Torchwood has captivated audiences and smashed records.
It attracted an audience of 2.4 million viewers for the broadcast of its first two episodes - securing the highest-ever audiences for a BBC Three programme and the highest-ever ratings for a non-sport programme to air across all channels in digital history.
Created by award-winning writer Russell T Davies, with Chris Chibnall as co-producer and lead writer, the high-octane sci-fi thriller follows a team of modern day investigators as they use alien technology to solve crime, both alien and human.
Set in Cardiff, Torchwood delves into the unknown - battling against the impossible in the highly volatile underworld of savage aliens and monsters whilst trying to maintain their every day lives.
Roly Keating said: "Inventive, intelligent and unpredictable, Torchwood is a brilliant piece of 21st century fantasy drama. I'm delighted that its second series will be premiering on the channel."
Julian Bellamy, Controller of BBC Three, said: "Breaking all records on BBC Three is no mean feat and we've been proud to help build Torchwood into one of the most talked-about and eagerly-anticipated series of recent years."
Jane Tranter said: "Torchwood is a modern and innovative drama that has truly captured the imagination of its audience, and we are very excited that there will be more of the adrenaline-fuelled, action-packed adventures of our team of Torchwood heroes."
Russell T Davies said: "The whole team is bristling with ideas and we are delighted that Cardiff is going to be home to more monsters and mayhem."
Torchwood will be executive produced by Julie Gardner and Russell T Davies.
Filming is due to start in Cardiff in Spring 2007 and the series will hit screens later next year.
The remaining four episodes in the current series will continue to transmit on Sundays at 10pm on BBC Three and Wednesday nights at 9pm.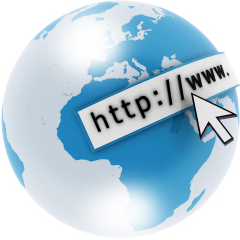 Credit: BBC Press Office