Shoppers in sunglasses were baffled to see Christmas trees and giant snowmen on sun-baked streets in Cardiff.
The seasonal time-trick of a frosty festive scene was created by the Doctor Who team to film the BBC show's Christmas special.
Guest star Catherine Tate braved 30C temperatures in full white bridal gown.
When fans asked David Tennant, who plays the Doctor, how he was coping he shouted back: "It's blinking boiling."
Scenes for the special, entitled The Runaway Bride, were shot in Cardiff city centre, which will be transformed into a shopping street in London's West End for the show.
Comedy star Tate, known for her catchphrase "Am I bovvered?" in her hit sketch show, might have been a little perturbed as she coped with her role as bride Donna in soaring temperatures.
She had to jump out of a black cab and run down the Cardiff street.
A Doctor Who insider revealed that audiences will see her morph into a giant bride before exploding across the screen.
She said: "I'm honoured and delighted to be joining David Tennant aboard the Tardis.
"As a summer job, this'll do."
The show's writer Russell T Davies, has joked that the Tardis would be in for a "bumpy ride" with Catherine Tate on board.
An onlooker said: "It's surreal seeing all the Christmas decorations - but it's quite nice to look at them on a hot day like this.
"It feels like the Timelord has put us in the Tardis and whisked it off for Christmas."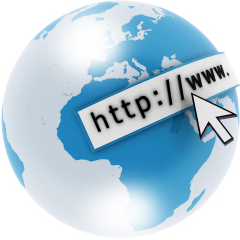 Credit: BBC News Online