Episode 4 after starting on earth , moving to the future and back in time in a way it was time to bring all elements together for episode 4 and consolidate what has been so brilliantly achieved in this new start for doctor who.
I enjoyed the start immensely, a companion having to deal with the real life dilemma of being missing for 12 months and her thinking it has only been a couple of days. Billie just gets better and better as Rose as she is certainly making a bid for best companion award ever. The slap from Rose mother for the Doctor was a great moment.
The alien landing was fantastic and great special effects that in some way I now seem to be taking for granted will be really good.and they do not fail to deliver.
The news reports were great too with the Doctor trying to listen with all the family and friends around, that has so happened to me, I was getting annoyed for him .
The confidence that Rose needed that their journey together had not ended in this episode, although there is clearly a lot to sort out with family was touching with the tardis key and again uses the strength of the relationship of the Doctor and Rose.
The action moves to the hospital bed with the alien , this bit was tense and not having red the spoilers I was thinking this alien was going to be fantastic, my shock when it turned out to be a pig reminded me that it is geared for children on occasion and not for us old fans and we just have to accept that there has to be a mix for the programme to succeed on all levels.
On to downing street, the characters farting as aliens , again I do not appreciate this but I am again of the opinion that the younger audience would have been laughing loads in these scenes. Penelope Wilson needs a mention here for adding the drama to these scenes with which without her efforts would have been difficult scenes to get excited about.
The zips on the faces was a nice touch and a good simple idea to use, one that we can all relate too , there seems to be a running theme in each episode that the audience can relate to all the aliens. Autons , plastic coming to life. Jabe and Casandra , Trees and Skin, The gas ghosts and now Zips. I bet children will not look at these day to day objects in the same way again.
Moving on to the bit that made me jump , the prime minister's body falling out the cupboard, excellent ot had me for that 2 seconds.
The cliff hanger set up to was well thought out a three way end for all characters, Rose mother trapped, Rose trapped and Doctor being electrocuted. All good ways to keep the suspense until next week , COMPLETLY RUNINED by the look what happens next week , oh my god no !!!
The new aliens however do look much more menacing in the next episode where as in this first part there seemed to be a real mix of computer and rubber suit to achieve them and this seemed on first viewing to let them down slightly.
Overall this episode is my least favorite but I feel this is mainly due to the fact that the other three for me are better stories.
I wait with trepidation for the resolve of this two parter which may then lift this adventure.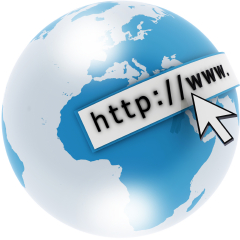 Filters:
Series 1/27
Ninth Doctor
Television