A creepy pre credits sequence sets us on another adventure in this reimagined Doctor Who series that would surely have had Mary Whitehouse up in arms. And in the words of the ninth Doctor, I think that's "fantastic!"
It's another great episode with some wonderful lines from Mark Gatiss and beautiful direction from Euros Lyn. Superb performances from all concerned, especially our two leads. Watching it really took me back to Saturday evenings when I was about seven or eight years old (once tonight's episode has finished, I half expected to have to go to bed!)
Christopher Eccleston simply IS the Doctor and watching tonight's episode really made me sad that he's not continuing beyond this season. If only there was some way he could be persuaded. He's funny, he's angry, he's intelligent, he's sad. And he's fallible. But most of all, he's brilliant. Particularly memorable is the sequence in the cab where he explains to Charles Dickens that he's his number one fan. 
And Billie Piper really is an absolute revelation. Brilliant since episode one, tonight she continued to show her excitement at the possibilities of time travel as well as a genuine strength of character that only hints at some more brilliance to come.
This is the third episode of the series...and the third time that a 'recent' war has been mentioned (a "time war"). Is this the Faction Paradox war from the BBC books, ending in the events of The Ancestor Cell? Or is this a different chronology altogether? I'm intrigued at the hints of what may be to come in the series.
And let us not forget the special effects which really are "special". According to Doctor Who Confidential it was one man who created The Gelth virtually on his own...and it's an amazing feat.
But if I were to quibble...and it's only a minor quibble...I might suggest that the pacing was a little uneven. The episode built up nicely, leading to the inevitable confrontation. But the resolution seemed a little too quick...and then the following scenes leading to the close of the episode too long, like padding. But it's a minor nit pick.
I loved it. Roll on next week!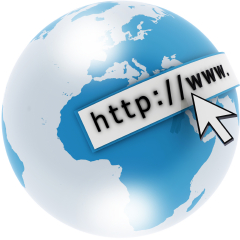 Filters:
Series 1/27
Ninth Doctor
Television