Well, after (what I thought was an excellent episode of Doctor Who) 'The End of the World', we come to the third episode of the new series, this time written by Mark Gatiss. It had a lot to live up to compared to the fantastic previous weeks episode, and did it succeed? Well, not quite. The period setting was nicely achieved, and it was great to see the great Simon Callow at last making his long overdue appearance in Doctor Who in the shape of that other great man Charles Dickens, but (this might just be me) I was left yearning for a more futuristic story set on Platform 1. This wasn't a bad episode, but compared to the swift pace of the other two episodes I felt this one was a little bit flatter. There were some wonderfully spooky moments, as there should be in a ghost themed story, but parts of the episode were just too talky in my opinion and were quite boring, and brought the whole thing to a standstill at times, when it needed to be much quicker in pace.
Eccleston is certainly making the part of the Doctor his own, and is very likeable, but even he seemed a bit more restrained compared to the past couple of episodes. There was however some lovely dialogue between the Doctor and Dickens in the carriage, and Billie Piper as Rose is still a revelation. Once again she puts in a believable and strong performance which does wonders for the credibility of the show.
As for the monsters of this episode, the Geith, they were very well realised. These creatures made of Gas were a nice and original idea, and were never more terrifying than when they were occupying a dead person's body. I had flashbacks of 'The Curse of Fenric' when the Geith tried to get to the Doctor and Rose through the bars of the crypt. and the period setting itself brought back vivid memories of 'Ghost Light' , in fact, 'Ghost Light' would have been an appropriate and fitting title for this story! There were certainly shades of Season 26 in this instalment, and I could quite easily have imagined seeing Sylvester and Sophie in this kind of setting!
That is what's so odd, so far this episode has had more 'artistic' nods to the original series than the previous two, and yet I found the first two episodes much more fresher and energetic and new. What I'm saying is, being a fan of the original series 'The Unquiet Dead' should have appealed to me more than the other two, but it didn't! The story is reasonable and the acting on display is first class, even the script is peppered with some splendid dialogue, but altogether it just felt a little flat. 6/10
Marc Platt or Mark Gatiss?...I think Mr Platt's 'Ghost Light' just edges it!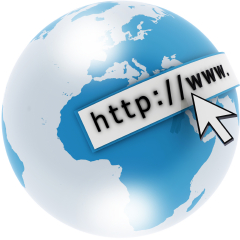 Filters:
Series 1/27
Ninth Doctor
Television