The mystery of Dr Who is back. This has got to be the best new who episode yet. This episode written by Mark was the one I was eagerly anticipating 18 months ago and what a great on screen script it is. 
A pre credit sequence to proud of, capture the viewer instantly with a terrifying death, and the rise of the old lady from the casket - que music brilliant! 
I just love Chris and Billie now – what chemistry they have, and so lovely that Rose's journey is continuing with all her first's simply lovely. What a lovely scene where Rose steps outside the tardis and puts her foot in the snow a touching moment that reminds the viewer how exciting this all is. 
The leading 5 actors in this episode are fantastic, Simon Callow is amazing as Charles Dickens in a performance that captures pure brilliance throughout a very quick paced story. 
Gwyneth was particularly well cast, and her scene with Rose and what she could see in her mind of London and the death of her father reminded me of the good old days of pure brilliant story telling. 
Mark has allowed each character to grow quickly and I found myself caring about Gwyneth's fate as much as Rose. How touching to see the Doctor kiss her before her self sacrifice. This Doctor is certainly not scared to show his emotion and this is what makes Chris so brilliant to watch. 
More on Chris... just how many variations of character can he get in one episode, every week I have laughed in and his gripping stage presence absorbs you totally. 
The gas ghosts are also sheer brilliance, turning again something every day into a monster and making it work. The fans of Ghostlight must all be saying YES! 
Overall the series is moving from strength to strength capturing emotion happiness and adventure all in 45 mins. My only criticism has to be that it's all over so quickly and I just want more. Oh well, another 6 days until the next episode... can't wait!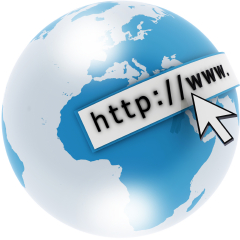 Filters:
Series 1/27
Ninth Doctor
Television