Expectations were high for this Victorian gothic horror written by Mark Gatiss and guest starring Simon Callow as Charles Dickens. But did it pass or were our expectations too great?
No doubt there will be obvious comparisons with The Talons of Weng Chiang so lets get them out of the way first. The Unquiet Dead certainly shares Talons' potent mix of horror, drama and comedy, as well as boasted some impressive location filming at night, Here however, a foggy sinister London is replaced by a busy, snowy and equally sinister Cardiff.
It also concentrated on creating atmosphere, tension and character and the pre-credits sequence was spine-tingling and effectively designed purely to scare the audience! The episodes slower pace did make me wonder halfway through, if some of the younger and newer viewers would be getting frustrated by the lack of action, in comparison with the first two episodes.
However, the seance scene was spooky and the joke about a "Happy Medium" was wonderful. The climactic scene in the mortuary boasted some wonderful special effects, especially the Gelth turning nasty, plus some more horror to scare the kiddies, as the corpses came to life and killed Mr Sneed.
Rose's scene with Gwyneth in the parlour were particularly well paid by the actresses concerned. Eve Myles managed to make Gwyneth a sympathetic and tragic character without being pathetic. Billie Piper's performance was similarly excellent here, successfully conveying her horror and objection to the Doctor's idea of helping the Gelth by using corpses, which was a neat little subplot and another way of broadening Rose as a proper reasoning character, rather than just a cipher. Even her kidnapping and bundling into the hearse which could be construed as being a traditional and cliched plot device was turned on its head as Rose later stands up to Mr Sneed and accuses him of wandering hands…
Simon Callow's portrayal as Charles Dickens was superb. Callow could have hammed it up for all its worth or played it for laughs. Fortunately, he gave us a very subtle and melancholy performance showing Dickens at first, as a tired old man but then after his encounter with the Doctor as someone whose outlook on life has gained new momentum.
The last scene with The Doctor telling Dickens his work lives on was very touching and well played by both actors.
Any bad bits? Well, who in their right mind would seriously ask a corpse who rises from his coffin, "Are you all right?" I certainly wouldn't and as a Funeral Director myself. In fact, I have to say that The Unquiet Dead has probably done for my profession what Terror of The Autons did for Policemen!
Cracking episode though guys… Keep it up!!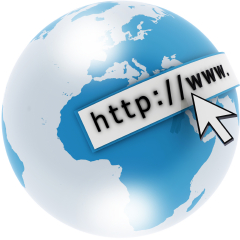 Filters:
Series 1/27
Ninth Doctor
Television