So... here we go again... an episode that demonstrates the good, the bad and the ugly of Who 2005.

The case put by Russell T Davies (RTD from now on... although there is a strong tendency to call him RTDTour...);

"the doctor meets an old enemy...."

Ah.. yes...the Slitheen... really old enemy... haven't seen them for... oh at least six weeks... and what were they in...oh yes the travesty that was Aliens of London... did they deserve an encore? No.

And before all you RTD worshippers howl with derision... there was some merit in the portrayal here... of the lone survivor and the moral/ethical dilemma posed by the conflict with the Doctor... but doesn't that sound remarkably like 'Dalek'? - and boy was that done soooo much more effectively. And if like me you watched Confidential... you have to admit that this "character piece" (RTD's description not mine)... was built to lead up to the dinner scene... (mmm done so much better in 'Heat' RTD...) ended up being little more than an apertif to the Season finale main course...

"Oh MICKEY you're so fine....NOT?"

There has been FAR TOO MUCH exposition in regards to the characterisation of Mickey/Rose... the point of 'disrupted relationship... time travelling has it's consequences on those that are left behind... blah blah blah..." Haven't we got this already? Personally I DO NOT CARE what happens to Mickey. Exterminate him... drop him in a vat of acid... He is the most overused pointless 'accessory' character since... well Adric... and at least he died in a good episode... What next... Mickey turns gay and falls for Captain Jack? Bored already!

Oh and that's something that this episode did give me.. moments of boredom. I never thought I'd say that but I was bored by some of the proceedings... (anytime Mickey was on screen for starters)... and I sat waiting for some good bits... and anticipating the trailer for next week... now that is a new Who experience for me... so congratulations RTD you've added a new dimension to Who that as a 37 year old fan I hadn't experienced before. (And yes I do except some of the later Graeme Harper produced Baker stories were bland... and Nathan Turner did meander off into the ridiculous ditto 'The Happiness Patrol....' but I can honestly say that I was NEVER bored).

So that's some of the bad and the ugly... but wait... there was a jewel... there was a moment where I held my breath and thought there could be hope...

"BAD WOLF"

The translation moment... when Eccleston's Doctor mused on 'where the name for the project came from'... he has been paying attention... a reward for all of us who have been tuned to it's significance and then.. grin and gone. Pity. There was a real sense of foreboding built up in that brief moment... if only that could be made to permeate a full episode.

So there you have it... a poor effort. No real sense of threat... more Rose/Mickey squabbling... Captain Jack (a potentially interesting character) reduced to TARDIS engineer, with as much to do as Nyssa in Kinda, the Doctor pontificating about 'what to do with Margaret... an unwanted Slitheen sequel... a painting by numbers reference to the time rift... ludicrous time 'surf boards'... and an ending that just smacked of... we really didn't know what to do with Margaret... "She's an egg.... " An egg that shouldn't be allowed to hatch another crazy plot like this one... oh and it was in Cardiff... no Millenium stadium though....

I'm still deciding whether this is the lowpoint of the season or not... but I'm so heavily torn between Aliens of London (which did have a cool spaceship crash in it's favour).... World War Three (which I'm struggling to find a redeeming feature in)... and this that I think it might be easier to declare all three a Slitheen tragedy and be done with it... oh and did I mention fart gags... bet the 6 year olds loved that... ????

Another RTD duffer... Mr Gatiss, Shearman & Moffat... keep submitting your stories... and please can one of you write the Cyberman story for Season Two.....

And now for real trepidation and dread... the final two... reality TV pastiche... and then the Daleks... Bad Wolf next... the reveal at last... and of course it'll be RTD all over again. Please please no more RTDtour... if you want to harken back to "the mystery of the good old days..." then next week it is time to deliver!

"When I say run....RUN!"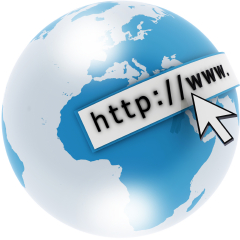 Filters:
Series 1/27
Ninth Doctor
Television