I'm really surprised to hear that people didn't like this episode. Of all of RTD's scripts, I thought that this one was easily his best script - much more what I expected from a genius TV writer such as Russell.

I admit that it was a bit of a 'bottle' episode; but all TV series have these from time to time, and often they work out for the best.

Now there were some flaws in the episode. Foremost of these was the return of the Slitheen so soon (couldn't this at least have waited until Season 2?). Secondly, the return of Mickey/Ricky - I just find this character so dull and wet. He's got nothing going for him and Russell seems not to like him even. Let's see him die in an heroic attempt at saving Rose Tyler's life. My final 'grrrr' was the 'easy escape' TARDIS solution to the problem, which I didn't understand and was badly written. How EXACTLY did the TARDIS revert Magaret Slitheen to an egg? RTD's scripts have been full of 'easy' get-out solutions (Russell, it's why they got rid of the screwdriver in the original series) which are ultimately unsatisfying and this was possibly the worst.

Just about everything else I thought was brilliant, however. This was easily RTD's best script. It had drama, pace and brought new fans up to speed with some of the workings of the TARDIS (I'm surprised it took so long). I loved the way that RTD's script questioned The Doctor's motives and asked moral questions of The Doctor. I've always felt that on occasions that Doctor Who failed to do this (the last time I remember this strongly was the brilliant "Genesis of the Daleks", though probably there have been other episodes).

I felt strongly that this epsiode was much more of the quality of a "Buffy" type episode with ideas that the series takes for granted (like The Doctor always being in "the right" and on the side of "good") turned on their heads and challenged. This is what we should be seeing more of.

Billie Piper turned in as good a performance as she could, but for once this was an episode not about her, and it was good to see The Doctor in the front line once more. The show is, after all, called Doctor Who, not Rose Tyler.

There were good moments of comedy, but well-blended with the action stuff and it was an interesting twist that the 'problem' was dealt with early on in the episode, allowing Russell to concentrate on some ethical issues. These were hinted at with the Dalek's "You would make a good Dalek" comment to The Doctor in episode 6, but developed much more fully this time.

I think this is probably (and, so far!) my favourite episode, obviously after Dalek, which has still been the watermark episode against which I've judged the others. If I could offer Russell some advice, I think he needs to get away from earth for a bit, and let's put The Doctor and Rose in some serious scrapes - it's all a bit tame at the moment. Although, the trail for next week's episode makes it look as if the ante is about to be well and truly upped!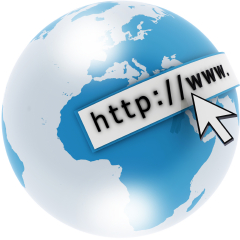 Filters:
Series 1/27
Ninth Doctor
Television