After the draining Rose and The End of the World (2005), we're presented with an awkwardly-titled 'period drama' piece: The Unquiet Dead. It benefits from comparatively slower pacing, and a satisfying linear plot – a pleasant change, indeed. Now traveling into Earth's past, The Doctor (Christopher Eccleston) and Rose Tyler (Billie Piper) meet a world-weary Charles Dickens (an excellent Simon Callow); and the ethereal Gelth (chillingly voiced by Zoe Thorne), engrossed in their newfound habit: body-snatching. 
Although the hero-of-the-title is reduced to secondary character status again, - a suspiciously-recurring plot device… - it works. Callow's character is the more developed – by the story's end, he's a changed man; psychologically reborn. He still has a promising future ahead, though we're told it'll be short-lived. His 'co-star', however, is annoying this time round. Eccleston's dialogue is too on-the-nose, and his performance more over-the-top than previously. The Doctor – all of them - is usually the only character I completely devote my attentional resources to. I watch Doctor Who for The Doctor first and foremost. In counter-argument, we can now draw conclusions on the intriguing traits writers have enthused Doctor #9 with up to this point. He's fallible - he was "useless" in Rose's finale. He's vulnerable – his troubled past manifests itself in End of the World. Here, he's both, and with a darker, morally ambiguous side: fueled by an erroneous (optimistic?) presumption, he treads in ethically dubious water in dealings with the Gelth. Furthermore, after Gwenyth's (Eve Myles) exit, he could – dare I say – actually be interpreted as lying to Rose's point-blank questioning. A grey and unresolved moral dilemma: do the ends truly justify the means?
Rose's journey continues. Again, she's confronted by a cross-generational interpersonal culture shock in her exchanges with Gwenyth. Coyness is obviously exempt or non-existent from her semantic memory… This cathartic outburst suggests she's relieved to be able to talk to someone her own age and gender – not demographics The Doctor encapsulates this incarnation.
Gabriel Sneed (Alan David) is well cast: an amusing individual, who isn't essentially a bad egg. His interchangeable use of the word "stiffs" and euphemism in "the dear departed" still makes me smile!
The dialogue is lovely in places. I've always loved exchanges that roll pleasantly off the tongue. Mark Gatiss writes well. Good to see the precarious TARDIS on form, too. 
No review of Unquiet would be complete without at least an allusion to the impressive atmosphere and special effects – cracking stuff. This is effectively a period drama; it's a BBC production; the BBC is renowned for its period dramas. You do the deductive reasoning. Effects-wise, The Gelth are well-visualized, and this is probably the grizzliest entry to date: zombies, ghosts, bone-breaking, neck-snapping, a generally eerie atmosphere… The pre-title sequence alone sums it up, with Redpath (Huw Phys) and his 'unquiet' grandmother, Mrs. Peace (Jennifer Hill). Unsettling to the unhardened, I'm sure.
In honesty, I didn't enjoy TUD on first viewing, – namely because I was unprepared for the significant reduction in pace – but repeated viewing has done this near-masterpiece justice in my eye, although The Doctor himself lets us down. Sadly, next episode will arguably 'restore' the status quo… ***[/5]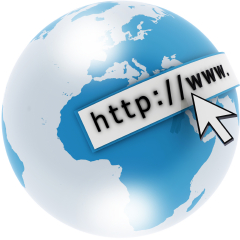 Filters:
Series 1/27
Ninth Doctor
Television