Thoughtful. Intelligent. Touching. Fun.

I must admit I wasn't sure what I'd make of an episode with a 'Demon Headmaster'-type scenario that was to reintroduce two iconic characters from the programme's past. Well, thanks to an excellent script and cast and crew on top form, I think we were treated to another superb piece of television.

We start with the Headmaster, Mr Finch (an absolutely *barnstorming* performance fro the great Anthony Head) getting, um, tucked into the part immediately and then we cut to the new supply teacher. Yep, the Doctor's on the case and smilingly addresses the children with the wonderfully apt "Are we sitting comfortably?" Cue credits; and we begin...

And I'll begin with the Doctor. Ever since his casting was announced, I thought David Tennant had the potential to be one of the great Doctors, and nothing I have seen so far has disuaded me. I thought he was quite brilliant throughout this episode, showing a wide range of characteristics, including the funny (his supply teacher routine; "Correctamundo!") the dramatic (eyeball to eyeball with Mr Finch) the joyous ("K9!!!") the touching (pretty much every scene with Sarah-Jane) and the positively heart-rending (the chance to resurrect the timelords dangled before him; the sublime "...wither and then die" speech where he is unable to use the word "love") I could go on, but'll engage 'understatement' mode;

I was rather impressed by Mr Tennant.

How good was Elisabeth Sladen? Sarah-Jane pretty much exactly how I'd imagined her to be...I'd expect nothing less from this actress, but it was still a lovely performance; and her relationship with Rose was very believable and played so well. I've sensed a bit of a Billie Piper backlash brewing in certain circles; not here. Rose is still learning and these 45-minutes saw quite a steep learning curve. Jealousy, bitchiness, vulnerability, sulkiness...we're seeing some of Roses less attractive traits, yeah, but they're pulled off with aplomb by Ms Piper. The danger that the Doctor and Rose's relationship was gonna start to grate in its potential smugness? Blown out of the water! (especially now Mickey is aboard) Intriguing, and further proof that this programme is being produced by very smart cookies.

Noel Clarke gave a fine comic performance, nailing some plum lines/ moments...the line "Oh my god...I'm the tin dog!" being a laugh out loud moment. He might scream occasionally (causing another bit of "rude" from the Doctor) but the character is brave when required and fully deserves his place on board as a bona fide companian.

The 'tin dog' himself? Very well utillised and and another nostalgaic treat for us more, er, 'chronologically challenged'! Mind, I think he'll be a hit with the kids this time around too.

So...a success. Enough plot to keep one interested, whilst really being at heart a fantastic 'character' piece.

The last scene was *glorious*, and I really liked Murray Gold's score throughout; using motifs from 'Song for Ten' (the song from Christmas that I thought was the Beach Boys! Still, that's a compliment coming from me) to great effect. And some of the lead guitar lines took me back to 'Mawdryn Undead'; another story set in a school with sinister staff, a male companian joining at the end and a be-trainered (Sic!) , young looking and marvellous Doctor!!

How I 'mark' a story can change once I've seen a whole season, but today this gets a resounding 9 from me.

So...next up an episode from the writer of last year's masterpiece, then here come the Cybermen. Happy days.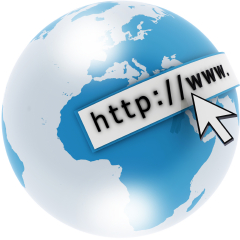 Filters:
Television
Series 2/28
Tenth Doctor