I was so moved and impressed by "School Reunion" I have to email my review.

Like so many "Dr.Who" fans in their 30s,Sarah-Jane Smith,Elisabeth Sladen had/has a special place in my heart. Sarah-Jane was always so real,she has that rare distinction of being called the Doctor's "best friend",and thirty years ago,I shed a tear at the end of "The Hand of Fear" when the fourth Doctor had to say goodbye to Sarah-Jane as only he could.

David Tennant's face was a picture as he shoke hands as the Doctor with Sarah-Jane,this is the reaction we wanted from the Doctor,I remember in "The Five Doctors",the disppointment,when Sarah mets the fifth Doctor and he had no reaction at all!

Elisabeth Sladen was on top form as usual,her face said it all as she saw the TARDIS,her "bitch fight" with Rose was both touching and very funny,how great to see K-9 as well,he maybe wasn't as smug as normal but just as cute,like many viewers I thought,"he can't be destroyed"and the end,when the Doctor said his final goodbye to Sarah-Jane and as the TARDIS demateralised,there was the new improved K-9 was so moving.

I would have liked to have seen more of Anthony Head on screen,I felt we needed more information on his race and I was reminded of the Master in his scenes with the Doctor at the swimming pool.

Top marks to the script though,the whole idea of what happens to the companion after he/she has returned to normal life has never really been addressed in the parent series and you could see Rose realising she willl one day be like Sarah-Jane,back on earth will only her memories.

I can see Sarah-Jane and K-9 appearing in "Torchwood" one day. 10/10 for this story.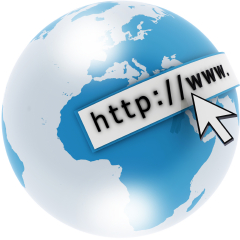 Filters:
Television
Series 2/28
Tenth Doctor