Not too sure about this one. Very mixed feelings about it. There were good bits of it and there were not so good bits of it and I canÂ't decide which outweigh which.

At the beginning I thought I was watching the wrong show or that we still watching those stupid BBCÂ's snippets they have between programs like the ones they have where the Salsa dancers are dancing in the rain. I know the show has progressed a lot but it was almost as if RTD had overdosed on Champagne as he suffered from writers block after the success of the first series, fell asleep then woke up and decided that the history of Queen Vikkie should be crossed with Crouching Tiger Hidden Tiger and decided to add a werewolf into the mix for the hell of it. DonÂ't get me wrong the dialogue between Rose and The Doctor was fantastic but in some scenes both main characters seemed to interact woodenly with the other people in the story.

There is some other praise to be given Pauline Collins as Queen Victoria was exceptional except for the last speech about making Torchwood Institute, I think that was added later to tie up the creation of Torchwood and I donÂ't think it worked that well here but we will have to wait and see how well it works later in the series and how they integrate Torchwood in the stories. I also think the Host was excellent he was very creepy and it was good that it was brought back into the story that Rose was the bad wolf and I also think excellent acting was shown by Lady Isabella and Flora the maid. Shame the same canÂ't be said about Sir Robert who was dull as dishwater and had the chance to bring more of a presence to the role.

I also think some kudos should be paid to The Mill for the excellent werewolf which was better than other efforts I have seen in other shows and also for the really scary change from person to beast though I am guessing the Costume department was on holiday (The judo suits were just too red and so out of place in the scene. That was probably the point but still I donÂ't think it fitted well with the episode). All in all I donÂ't think the episode will top the list of all time best episodes though it was better than The Long Game from last series. In hope RTD looks at this and learns not to throw too many things together in one episode; either that or I will re-watch it and decide that my tablets had made me all funny and thrown my perception off.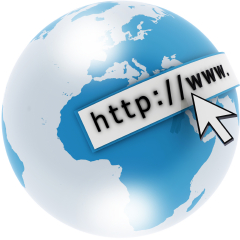 Filters:
Television
Series 2/28
Tenth Doctor