Tooth and Claw was going back to the old hammer horror route and it had some genuinely scary scenes in it. Going back to Scotland for the second story of the new Doctor brought back reminders of "The Highlanders" and the Dr's nod back to Jamie McCrimmon was neatly done. The We are Not Amused scheme was a bit of a laugh. The reference to Bad Wolf was a neat bit of continuity with Rose and you wonder if this might lead on further again later in the series.

Getting used to David Tennant as the new timelord is intriguing and this business about going to an Ian Drury in 1979 was an unexpected start which would have gone over the heads of many of the kids watching though the Mums and Dads would be happy. Quite zany, and at least we got the Dr and Rose spinning around the console before the bumpy landing.

I did like how Queen Victoria turned the tables on the Doctor at the end and took a dim view of his escapades with Rose.

I found it a bit inconceivable though that the Queen could turn so quickly after knighting the Doctor and Rose. Eh? While the twist was a good one, I don't think the knighthood bit was necessary as it was a bit of a severe flip?

I definitely enjoyed the episode and the wolf was highly impressive. Pauline Collins made a good Queen Victoria and the way she treated Rose was intriguing.

There were some great scenes which really built up the tension as the wolf was on the loose. Very psychologically scary without seeing any blood! Clever stuff as it was all in the mind when the Dr and friends could hear the wolf lurking but they did not know where from. The transformation into the werewolf was quite horrific and the Who team can be justifiably proud of their efforts.

One minor issue with Tennant is he seems to spit out the dialogue at a ferocious speed sometimes, and as a Scotsman, even I have trouble understanding him!!!

I got a lot of enjoyment out of the episode because of its high production standards, the creepy wolf scenes and of course, the scary cage and those big brooding eyes of the wolfman.

Rose's attempts at a Scottish accent were funny. Hoots mon indeed!

But overall, I felt the programme was dark, atmospheric with some of the usual snappy dialogue we come to expect. The acting of the Scots was particularly good (Tennant included!) and the taking over of the mansion was an impressive.

All in all, a silky fun production with some good acting and great effects, setting us up neatly for next week's back to the futuresque K9 return.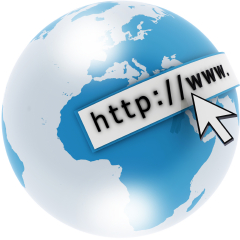 Filters:
Television
Series 2/28
Tenth Doctor