This is the episode I've been waiting for. Simply and utterly amazing. This beats most of my favourite Doctor Who episodes to the top spot, and so it should. When Liverpool won the football 2-1 I breathed a sigh of relief as I awaited what I thought would be another average RTD story, and oh how I was wrong!

The story starts with a bang as a group of monks with a hint of Quientin Tarantino style directing, raid Torchwood House in 1979 and inprison the house keepers in a basement with a caged Werewolf. The werewolf is his human form is almost as scary as his moonlight inspired appearence; the washed out colour of the whole episode makes it seem movie-like and very dark and eerie.

Pauline Collins as Queen Victoria was playing the part brilliantly and brought a sense of normality to the story which was later broken by the discovery of her late husband Albert's invention, which by the way was a great plot twist.

One niggle though - I think that the Doctor and Rose are getting far too confident of themselves. They are laughing at atmospheric and creepy scenes as if they are under the assumption that they will definately solve yet another mystery, and will continue travelling through time and space. This was the best thing about the new series. It seemed as if the audience were learning the wonders of time travel at the same time that Rose was. As Queen Victoria rightly mentioned that this was not the time for jokes.

The ending was the worse part for me. The Doctor EXILED!? This hasn't happened since the Jon Pertwee years. The story ended as if Victoria hated them both; which was clearly not the case throughout alot of the episode. It was a nice twist with the whole Torchwood Institute idea and the "Werewolf-blood"; which just so happened to occur a day after Queen Elizibeths 80th. Are we to believe that our Queen turn into a hairy beast every full moon?

Anyway, overall a thrilling episode that scared me (and I'm not a coward to admit it). The direction, the writing, the scenery and the massive link the ending had to future episodes. See my New Earth review and I will have mentioned how I believed RTD can not write Doctor Who stories. I go back on that. This just goes to show how good Doctor Who 2005-6 really can be.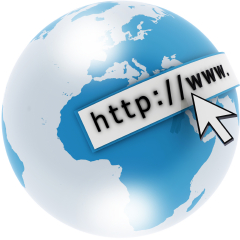 Filters:
Television
Series 2/28
Tenth Doctor