Who says Russell can't write Doctor Who? Eat your words all who say such a thing, and enjoy. An erratic Tardis takes the Doctor and Rose to 1879 instead of 1979, and in so doing, they meet Her Majesty Queen Victoria herself. Pauline Collins excelled herself here, as she does in almost every part she ever plays.

The Torchwood estate promises something unusual anyway, but what actually happens with the werewolf and the telescope and the excitement and the fear, and, well, this was pure genius. This was an episode that I could not fault at all. The lighting was excellent, the plot unfolded scarily, and wonderfully. The acting, especially the fearful expressions, was absolutely first class.

The host provided an uneasy moment for Rose even before he transformed into the best werewolf I've ever seen, when he said that there was something about the wolf about her.

The bestowal of knighthood and damehood on the Doctor and Rose, and then their immediate banishment was a surprise. The only bit that puzzled me was at the beginning where Father Angelo told the Steward that he would take the house "by the fist of man", and then proceeded to hit him with a stick, but it doesn't really matter much. Yes every writer has some foibles, and Russell T. Davies has had criticism for his in abundance recently. But surely, this episode shows us that Doctor Who is in very safe hands indeed.

If perfection is possible, then this is as near as it can possibly get, even notwithstanding that next week, we will see the return of Sarah Jane Smith. Does lightning strike twice?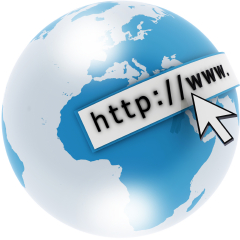 Filters:
Television
Series 2/28
Tenth Doctor