It is difficult to fully review the first of a very strong two part story before the second has aired. The 2 part story was tried last season with varying results and, in my view, the format was not always used to its best effect. Sufficient to say Rise of the Cybermen got off to a very promising start. With more than a hint of Dalek Invasion of Earth and Genesis of the Daleks (men in wheelchairs apart from anything else) and Day of the Daleks with the attack on an English country house and Inferno (duplicate world), there was a lot going on here.

The Doctor initially has to come to terms with the death of his Tardis (the last Tardis) and the inability of the Time Lords to ensure smooth transition between alternate worlds, Rose battles to understand how her mother and father are together in this alternative universe but she does not exist (save for a dog they called Rose) and Mickey discovers that his dead grandmother is still alive in this different London and then stumbles on his totally different counterpart Ricky who comes across as a far more dominant and aggressive person. Intertwined into this action is the downloading of information direct to people through bluetooth devices, the disappearance of people off the streets in the back of large Willy Wonka style lorries and the strange and remote John Lumic in his grand Zeppelin hovering over London.

But of course the best is yet to come - thud, thud, thud - the new generation Cybermen crash into Jackie's birthday party with great gusto - and there are loads of them - each actor having been given intense training in the art of walking like a steel man. Have these metal men been accidentally created in similar guise to their counterparts from Telos and Mondas or is there some sort of connection that John Lumic has tapped into? Whatever the script reveals, these Cybermen are no disappointment. Nick Biggs voices with a new depth and feeling that puts the old Darth Vader interpretation finally to bed - "Excellent"!!

Performances are difficult to fully rate too - for once I would pass particular comment on Noel Clarke's dual role. There was much depth here and I daresay the actor has been given a strong script as his "farewell appearance". Graeme Harper's direction was a tight and professional as one would expect from a Doctor Who stalwart. And didn't David Tennant and Billie Piper look good as waiter and waitress??? Bring on part two . . .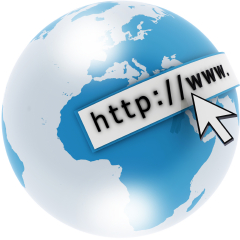 Filters:
Television
Series 2/28
Tenth Doctor