"Don't blink. Don't even blink. Blink and you're dead. They are fast. Faster than you could believe. Don't turn your back, don't look away, and don't blink. Good luck!"

Rather than have another stab at it himself, this year Russell T. Davies has delegated the season's most difficult episode - the now customary 'Doctor-lite' episode - to one of his best writers. Perhaps it was just the luck of the draw, or maybe Davies realised that an exceptionally talented writer like Steven Moffat could make something out of nothing in the same way that Davies himself did with "Love & Monsters" last year.

Whilst he has more lines than he did in "Love & Monsters", in this episode the Doctor exists for the most part as a mysterious, off-screen character. Moffat handles him much in the same way that many of the writers of the novels -- particularly the New Adventures -- did back in the 1990s. I quickly got sick these of 'Doctor-lite' adventures in print, but every once in a while I have to admit that it works spectacularly. It reaffirms that mystery. Gives the audience a new perspective. And, if I was cynical, I'd say that it also allowed the production team to film two episodes at once so that they might squeeze "The Runaway Bride" into their hectic schedule?

And so this week the burden of driving the plot forward lies elsewhere. Just like with Elton in "Love & Monsters" and invisible Eugene in Torchwood's "Random Shoes", this episode is carried by the non-regular character of Sally Sparrow, wonderfully portrayed by this week's leading lady, Carey Mulligan.

KATHRYN: What's good about sad?
SALLY: It's happy for deep people.

As "Blink" lives or dies by Sally Sparrow, it is fortunate that she is a compelling and endearing character. She is instantly likeable; clever, funny, and with a very dry sense of humour -- she evens laughs at herself quite a bit. She's sort of a twenty-first century Benny Summerfield.

I thought that the episode was very slow to start. The pre-title sequence was distinctly bland and so, at least up until Kathy's was 'zapped' back in time, the episode didn't really hook me. However, when Kathy did arrive in Hull, 1920, I had to laugh out loud. Not only is it the butt of the old Blackadder joke, but it's also the 'top of the crap map' city? where I went to University and where I just happen to work. It's the Hull Daily Mail, mind, not 'the Hull Times'. You'd think they'd have done their homework?

"Because life is short and you are hot".

Once it got going though, I really enjoyed the episode. Moffat's characters are all so funny and real; I especially liked the smooth young cop, D.I. Billy Shipton. Once he had been 'zapped' back to 1969 we were finally treated to some exposition, courtesy of the Doctor and Martha.

"The only psychopaths in the universe to kill you nicely. No mess; no fuss; just zap you into the past and make you live to death."

The Doctor gives Billy a message to deliver to Sally; a message that it will take him 38 years to deliver. The hospital scene where the old, dying Billy finally gives that message to Sally is beautifully written, and really quite melancholy. On the whole, "Blink" may be much more upbeat that Moffat's peerless offering last year, but it still has its "Girl In The Fireplace" moments.

Moffat has also really tapped into something with his DVD Easter Eggs -- what a concept! It's one of those fantastic ideas that seem so obvious once they've been done -- the Doctor as a DVD Easter Egg! It's contemporary and cool and children will love it. More than that though, it creates one of those seldom-used, head-scratching time travel plots that Doctor Who just does not do enough. We have one half of a conversation recorded in 1969 and eventually published on just seventeen DVDs as an easter egg. The other half of the conversation is then transcribed in 2007. This transcription is then delivered to the Doctor in 2008 so that when he gets trapped in 1969 he can record his half and thus complete the circle? or should I say complete the 'wibbly-wobbly, timey-wimey ball'?

"They are quantum locked. They don't exist when they are being observed. The moment they are seen by any other living creature they freeze into rock. No choice; it is a fact of their biology. In the sight of any other living thing they literally turn to stone. And you can't kill a stone. Of course, a stone can't kill you either, but then you turn your head away. Then you blink. And oh yes it can."

There is one devastating moment when on the DVD, the Doctor says that the transcript has run out. The Weeping Angels are coming. From thereon in the fear factor goes through the roof. Larry Nightingale is another brilliant character, but amusing as he may be throughout (with all his nerdish quips like "I've got that on a T-Shirt" etc.), he's even more entertaining when, if you'll pardon my French, he's shitting himself. It's those wide-eyes. He's desperately trying not to blink. But that's the instinct isn't it? Cover the eyes. But he can't, or he's dead.

You can't hide behind the sofa because that is when they'll get you. Genius.

I thought that the most frightening sequence was outside the TARDIS in the basement. When one of the Angels (somehow) does something to the light and it begins to flicker, the Angels begin to move in short bursts. Hettie MacDonald -- the first woman to direct an episode since 1985 -- has shot and edited this part beautifully; it is absolutely chilling. The statues move almost like a piece of animation. A quick series of grotesque freezes. It's horrible. But thankfully, even in his absence the Doctor saves the day. He allows Sally and Larry into the TARDIS which then dematerialises around them. Of course, those pesky Angels were outside it, shaking it about. What they didn't see coming was that once it had dematerialised, they'd all be looking square at each other. Checkmate.

"Blink" ends flawlessly -- the closing montage of all those statues and gargoyles juxtaposed with the Doctor's "don't blink" speech will doubtless leave a generation of children with a deep-rooted fear of statues, gargoyles and grotesques. And if we're honest, probably quite a few adults too?

All told, "Blink" was never going to be a monumental episode like "The Empty Child" or my personal favourite, "The Girl In The Fireplace". You just can't have an episode with that sort of weight without your regular cast. However, given the choice between a 'Doctor-lite' episode of this kind of quality or a Stargate-style clip show, I know which I'd choose every time. The fact that this episode was far better than "The Lazarus Experiment" and "42" - both of which had a full cast, big-name guest stars and a bucketload of C.GI. -- says it all really. With "Blink", Moffat has written an episode that will undoubtedly chill Britain on a warm summer's night.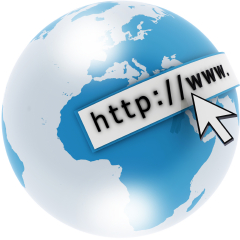 Filters:
Series 3/29
Tenth Doctor
Television