Sarah Lancashire, best known for roles in Coronation Street, Clocking Off and Rose & Maloney, is set to guest star in series four of the BAFTA award-winning Doctor Who, due to be seen on BBC One next year.
Sarah will guest star as Miss Foster, an enigmatic and powerful businesswoman, in episode one which reintroduces Catherine Tate as Donna Noble.
Sarah Lancashire says: "I'm absolutely thrilled to be in Doctor Who. It's a brilliant episode and I'm looking forward to taking the Time Lord on."
Award-winning actress Catherine Tate is reprising her role as Donna, the runaway bride who featured in last year's Doctor Who Christmas special.
The start of the new series will see Donna tracking down The Doctor during an alien emergency in modern-day London.
The couple are destined to experience a series of wonderful adventures throughout the new series including meeting one of Doctor Who's most popular aliens, The Ood, in a brand new episode, Planet Of The Ood.
Donna and The Doctor will also be travelling through time for an encounter with the legendary murder mystery novelist, Agatha Christie, and taking a trip to Pompeii.
Guest stars in the new series include Felicity Kendal, Fenella Woolgar, Tim McInnerny, Peter Capaldi, Phil Davis and Tracey Childs.
Freema Agyeman who has played Martha Jones, The Doctor's companion throughout the critically-acclaimed third series, will return to the show to join The Doctor and Donna mid-series.
David Tennant will play The Doctor and Catherine Tate will play his new companion, Donna.
The fourth series of Doctor Who is now in production and will hit BBC One in Spring 2008.
The producer is Phil Collinson; Executive producers are Head of Drama, BBC Wales, Julie Gardner, and Russell T Davies.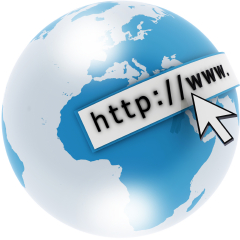 Credit: BBC Press Office