Sarah Lancashire, best known for roles in Coronation Street, Clocking Off and Rose 7 Maloney, ensures the new BBC One series of Doctor Who starts with a bang.
Sarah guest stars as Miss Foster, an enigmatic and powerful businesswoman, in episode one of series four of the BAFTA Award-winning drama.
The new series begins on Saturday 5 April 2008 at 6.20pm on BBC One.
The first episode of the eagerly awaited new series will witness Donna (Catherine Tate) determined to find The Doctor again – even if it means braving the villainous Miss Foster and her hordes of sinister Adipose.
But when the alien threat escalates out of control, can Donna find her Time Lord, before the march of the Adipose begins?
Sarah Lancashire says: "I'm absolutely thrilled to be in Doctor Who. It's a brilliant episode and I'm looking forward to taking the Time Lord on."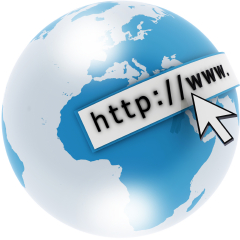 Credit: BBC Press Office