Nine-year-old William Grantham, from Colchester, Essex will see his monstrous creation - the Abzorbaloff - feature in the next series of Doctor Who.
The big green beastie kills his victims by absorbing them into his enormous body.
New Doctor David Tennant, who judged the competition alongside Executive Producer Russell T Davies, Blue Peter Editor Richard Marson and presenter Gethin Jones, called William live on Blue Peter to tell him he'd won.
William will get to visit the set of Doctor Who in Wales to see the Abzorbaloff in action - just as soon as monster maker Neil Gorton has built the costume.
The competition broke records with an amazing 43,920 entries - the biggest response to a Blue Peter competition since 1993.
Blue Peter editor Richard Marson said: "We were staggered by the popularity of the competition.
"We knew Doctor Who had been a huge hit with our audience but this was something else.
"Every day brought more sacks and, as well as getting all hands on deck in the Blue Peter office, we also had to draft in extra help to get through the mountain of highly inventive designs."
Russell T Davies entered a Blue Peter Design a Monster competition back in the Sixties but wasn't as lucky as William. Still, he can create as many fabulous new monsters as he likes now!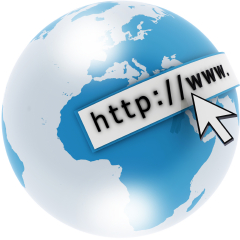 Credit: BBC - Doctor Who