Doctor Who viewers are in for an extra treat when the new series launches next month.
In addition to watching 13 new, gripping and exciting adventures - with David Tennant as the Doctor and Billie Piper as Rose - viewers will be given the opportunity to download 13 60-second mini-episodes via their mobile phones, or stream them on broadband as part of the BBC's TV Plus trials.
The TARDISODES, which are part of the BBC's trials exploring ways of broadening the output of leading brands, offer the audience an exclusive insight into what's going on in the Doctor Who universe that week.
These individual and unique downloads will be available on Saturdays after the main show has gone out.
They will include footage that won't be seen on TV, and back story about the characters and adventures coming up inthe next episode - from meeting the Cat Women who can cure all illnesses, joining Mickey as he discovers some alien activity in a local school, to witnessing the Cybermen upgrade process!
Jana Bennett, BBC Director of Television, says: "What better way of travelling with the Time Lord than to have a TARDISODE come to you on your phone or PC?
"The TARDISODES are an exciting development, delivering mini-episodes which will let viewers access the vortex and explore new worlds before the Doctor arrives himself.
"We know that there is a huge appetite for Doctor Who and we want to make the whole experience bigger and better for viewers.
"These TV Plus trials will continue to help us understand more about the different ways in which viewers want to enjoy Doctor Who."
Created by the team behind Attack of the Graske, the highly successful Christmas interactive mission, the mini-episodes will have the same high quality elements as the main show.
TARDISODES co-producer Jo Pearce says: "Our aim, when planning the development of all these projects, is to make the interactive content around Doctor Who series two compelling, exciting and intriguing as well as enticing a broader audience to Doctor Who by positioning it on different platforms."
The mini-episodes are written by Gareth Roberts and directed by Ashley Way. Executive Producers are Russell T Davies and Julie Gardner (Head of Drama, BBC Wales). Producers are Sophie Fante and Jo Pearce.
Made in Cardiff, by New Media and BBC Wales, the TARDISODES are part of the BBC's TV Plus pilots, offering audiences a new way of engaging with BBC TV programmes to enhance their viewing experience.
The pilots include preview clips on mobile phones, programme premieres on broadband a week ahead of their TV transmission, and a rich interactive experience on-demand through broadband and digital TV.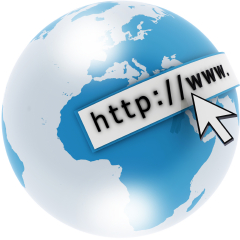 Credit: BBC Press Office