Foxes says the track she will perform on the new series of Doctor Who "might get released" as a single.
Asked if Doctor Who could get an album this year off the back of the track, the singer said: ''You never know''.
The 25-year-old, who is also taking on a role in the show, would not reveal many details about the character she was playing.
"I'm not the villain," she said.
Speaking at the Glamour Women of the Year awards, Foxes, whose real name is Louisa Rose Allen told Newsbeat that she hadn't revealed that she would be appearing in the show to her own mum.
She is hoping to get her own action figure though and added: "Yes, that would be the one, wouldn't it. That's where we want to be. No, it was really exciting, I'm a really big fan so it was great to be able to do that.
The Grammy award winning singer also said she thought the new Doctor, Peter Capaldi, was "really exciting and very confident".
She added: "He's got a charisma and a charm that's very exciting and fresh."
Foxes also said she isn't worried about having such a large acting role quite early on in her music career.
"I am going to stick to singing for a while. Because it's Doctor Who, I'm like sod it. It's fine."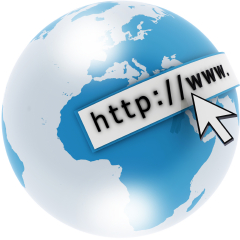 Credit: BBC Newsbeat