David Warwick
Last updated 09 January 2020
Acting Credits

expand all 6 roles

1 credit in
1 entry
4 credits in
1 entry
1 credit in
1 entry
1 credit in
1 entry
1 credit in
1 entry
1 credit in
1 entry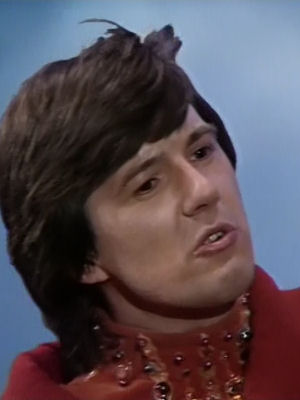 (this image appears for illustrative purposes only and no attempt is made to supersede any copyright attributed to it)
David Warwick
Born: Thursday 15th January 1948 (age: 74)


David Warwick  is a British stage and television actor known for his recurring role in the BBC television sitcom, The Fall and Rise of Reginald Perrin, and for his theatre work, most notably with the writer and director Ray Cooney.
He has appeared in many other well-known TV shows, including Z-Cars (1972–1973), Yes Minister (1984), Only Fools and Horses (1989),EastEnders (1994), Peak Practice (1994) and Keeping Up Appearances (1995). He played the part of "Kimus" in 4 episodes of the Doctor Who story, The Pirate Planet (1978) and made a cameo appearance in the revived series as the police commissioner in "Army of Ghosts" (2006).
His theatre work includes a variety of comedic roles in box office hits like Run for Your Wife (1986–90), It Runs in the Family (1992), and Funny Money (1995). Recently he has been in the long running West End murder mystery The Mousetrap, and played Sgt Wilson alongside Lesley Grantham in the Dad's Army (stage show). He has also directed a number of stage shows, including Out of Order, A Bedfull of Foreigners, Distant Echoes, Love Letters and most recently an international tour of Private Lives.
His former partner is Louise Jameson, who played the Doctor Who assistant Leela. They met while studying at RADA and have appeared together in a number of audio dramas, including Gallifrey: A Blind Eye (2004) produced by Big Finish Productions, as well as various theatre productions.