Dr. Who
Last updated 28 March 2020
Played By

expand all 16 people

1 credit in
1 entry
1 credit in
1 entry
1 credit in
1 entry

William Hartnell: An Unearthly Child; The Daleks; The Edge of Destruction; Marco Polo; The Keys of Marinus; The Aztecs; The Sensorites; The Reign Of Terror; Planet of Giants; The Dalek Invasion of Earth; The Rescue; The Romans; The Web Planet; The Crusade; The Space Museum; The Chase; The Time Meddler; Galaxy 4; Mission to the Unknown(credit only); The Myth Makers; The Daleks' Master Plan; The Massacre; The Ark; The Celestial Toymaker; The Gunfighters; The Savages; The War Machines; The Smugglers; The Tenth Planet; The Three Doctors; An Adventure In Space And Time(uncredited)[Misc] (from archive recording) | as The Doctor: Earthshock(uncredited) (from archive recording); Mawdryn Undead(uncredited) (from archive recording); The Five Doctors (from archive recording); The Name of the Doctor(uncredited) (from archive recording); The Day of The Doctor (from archive recording); Twice Upon A Time (from archive recording)

146 credits in
37 entries
2 credits in
2 entries

Edmund Warwick: The Dalek Invasion of Earth(uncredited)

1 credit in
1 entry

Albert Ward: The Celestial Toymaker(uncredited) | as Double for Dr Who: The Smugglers(uncredited)

3 credits in
2 entries

Gordon Craig: The Tenth Planet(uncredited) | as Stand-in for William Hartnell: The Tenth Planet(uncredited)

2 credits in
2 entries
1 credit in
1 entry
2 credits in
2 entries
1 credit in
1 entry
2 credits in
2 entries
2 credits in
2 entries
3 credits in
3 entries
5 credits in
5 entries
6 credits in
4 entries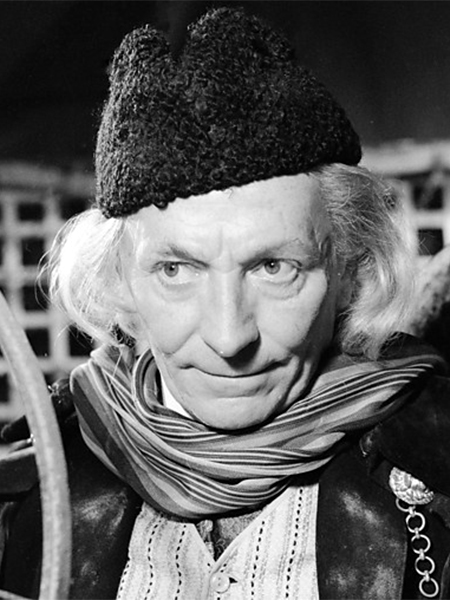 (this image appears for illustrative purposes only and no attempt is made to supersede any copyright attributed to it)
The First Doctor





The First Doctor was a exile from his own race, travelling in Time and Space in a stolen TARDIS.
In November 1963 he was discovered living in an old junk yard in Totters Lane, London, together with his granddaughter Susan, who was attending the local School.
His privacy was invaded when two teachers from the School, Ian and Barbara, burst into his TARDIS, concerned about the welfare of their pupil Susan. Worried about what the teachers might report and the risk he could lose his Granddaughter should the truth come out, the Doctor kidnapped the two teachers, activating the TARDIS and taking the crew back to the stone age.
The first Doctor was very much an anti hero, distrusted by the Teachers, with Susan often caught between the two sides. He was devious and ruthless, willing to endanger the whole crew to satisfy his curiosity. Launched into a series of adventures the team gradually came to terms with their situation and trust and friendship grew, with The Doctor accepting the two teachers as part of his crew and eventually his friends.
The Doctor had no real control over the TARDIS and although he promised to try to return the teachers to their own time,he was always unsuccessful. They eventually left in a Time Ship captured from the Daleks.
The Doctor fought many battles with many aliens and it became obvious that time was taking its toll. After defeating the Cybermen in the Arctic in 1999 the Doctor declared his body was wearing out. He collapsed in the TARDIS and regenerated for the first time.
Companions:
Susan Foreman, Barbara Wright, Ian Chesterton, Vicki, Steven Taylor, Katarina, Sara Kingdom, Dodo, Polly, Ben
Notes for Dr. Who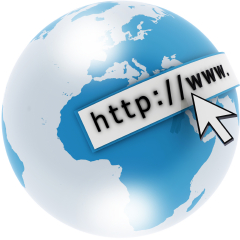 Credit: BBC Worldwide