Reviews
There are many things in life, in art and in drama that can provoke emotion. It's probably safe to say that a car's tax disc is not usually one of them.
However, I feel almost certain that I can guarantee no
Doctor Who
fan of long-standing will be able to avoid at least a little twitch, a certain emotional pang in the opening moments of
An Adventure in Space and Time
at the date on a disc which comes into shot, and what it signifies. It's a brief moment, one among many that will mean nothing to the general audience, but adds an extra layer for anybody who has a familiarity with the show we all hold so dear.
I am a grown man, not often given to tears, but I must confess that sitting in the back row at the
BFI
yesterday evening, just that brief shot made me well up a little. It's probably no surprise, therefore – as pathetic as it sounds, and I do realise how odd it must seem to some – that I found myself crying real tears come the end. I was taken aback myself. I'd been looking forward to this drama a great deal, and for a long time. But perhaps foolishly, I hadn't expected to find it as affecting as I did.
I have been utterly fascinated by the creation of
Doctor Who
, and the many and varied interlinked stories behind it, almost ever since I can remember. Part of the appeal of the fiction of the series when I was a very small child was always how much of a mystery it was, how there was so much mythology and so much backstory that I could only ever seem to have tantalising little glimpses of from BBC repeats or the occasional video borrowed or purchased.
But gradually, the real-life history began to interest me too. I can't pinpoint exactly when it was – perhaps when I was seven years old and BBC Two showed an edit of the pilot recording as part of
The Lime Grove Story
. Perhaps when my parents bought me
Doctor Who – The Sixties
for Christmas at the age of nine, the year of the programme's thirtieth anniversary – a frightening 20 years ago now!
I read that book again and again, despite having at the time seen hardly any of the episodes the making of which it chronicled. But I think the book that really made me realise what a great narrative there is to the creation of
Doctor Who
back in 1963 was
The Handbook: The First Doctor
by David J Howe, Mark Stammers and Stephen James Walker. I bought a copy in 1997, and was riveted by the "Production Diary" section, which tells the story of how
Doctor Who
came to be created using the memos, letters, format documents and various other pieces of paper preserved in the BBC Written Archives Centre at Caversham.
There's something captivating about the story for so many reasons. A big part of it is because we now know what the legend was that they were about to launch. Partly also it's because of the huge challenges the first production team faced, and how so many times it seemed as if the series wouldn't even make it to the screen, or past its first few episodes. It's also to do with the varied personalities involved, changing times at the BBC as it moved into the sixties and the drama department changed and evolved… And also, no doubt, a nostalgic interest in the way television was made long ago, if you can be nostalgic for a time long before you were even born!
I knew that it was a great story, and one you could tell as a drama, and of course I was very far from being the first to have that idea. Back in the thirtieth anniversary year, 1993,
Kevin Davies
(who was in the audience for this screening) had come up with a notion called
The Legend Begins
, which would have mixed interviews with those responsible for
Doctor Who
's creation with a dramatised strand, showing how it all happened with actors in the roles of those well-known names.
This project never came to pass, and Davies eventually made
Thirty Years in the TARDIS
for BBC One instead, as a (relatively!) straightforward documentary. But with the fortieth anniversary coming up in 2003,
Mark Gatiss
had a similar idea – to tell the story of the beginnings of
Doctor Who
as a drama. It never got anywhere, and I remember reading Gatiss's
Doctor Who Magazine
feature interview that year, where he spoke about the idea, and I felt sad that it hadn't come to pass.
Possibly inspired by reading that, I even had a go at writing the story myself, as a novel called
1963
. It was rejected by various agents and publishers (probably for the best!), but I was thrilled in 2012 when it was announced that the story was at last to be told in fictionalised form. The BBC had commissioned Gatiss to dust off his old idea for the fiftieth anniversary, and
An Adventure in Space and Time
was born.
I eagerly, perhaps even obsessively, hoovered up every detail of the production as and when they became available, pored over every on-set photo and read and re-read every interview. It's long been one the highlights of the anniversary season that I have been looking forward to the most, so I was deliriously happy when I got the chance to attend the premiere screening at the British Film Institute in London, as a reviewer for this website.
After all that waiting, all of that build-up, and having a reasonably good grounding in the real history behind it all… how does
An Adventure
measure up?
It's a hop-skip-and-jump through the early history of
Doctor Who
, but of course it had to be, and I went in knowing that full-well. Those endless reams of documentation and memos of which I spoke are endlessly fascinating to people like me, and perhaps you, and I'm sure to Gatiss as well, but would make for pretty interminable viewing for the average viewer to which BBC Two really have to be reaching out.
Nobody wants to see 90 minutes of people reading detailed BBC documentation to one another. Nonetheless, I was pleased to see that we do get flashes of dialogue between characters that some will recognise from some of those memos that were flying about during the creation of the show – I was particularly pleased that
Donald Wilson
's (sadly absent here as a character) note to the editor of the
Radio Times
about the show being a "knock-out" survives in a line given to
Verity Lambert
, for example.
Wilson is not the only character to be absent, and like fans perhaps mourning the absence of classic series Doctors from the forthcoming
Day of the Doctor
, many of us will have favourites who we feel were perhaps worthy of greater recognition, or who have been overlooked. Gatiss himself, in the panel session which followed the screening, mourned the absence of
David Whitaker
, as he had also done in other interviews prior to the screening.
But part of the problem of the story of the birth of
Doctor Who
is that it involves so many people, and has so many great stories and sub-plots within it. You could have a whole drama about the work of the Radiophonic Workshop, or about the roles of
Raymond Cusick
and
Terry Nation
in creating the Daleks.
What we have here is a condensed, simplified version of
Doctor Who
's beginnings painted in broad strokes, with the order of events streamlined and in some cases moved around a little. In fact, there's even an argument for saying that this isn't about the creation of
Doctor Who
at all – it already exists within the first few minutes of the drama, and most of what follows is about the process of actually getting the idea made.
In a lot of the promotion and build-up to
An Adventure in Space and Time
, it has been promoted as the story of four extraordinary people and how they combined to create a television legend –
Sydney Newman
, Lambert,
Waris Hussein
and
William Hartnell
. I would suggest that this is not quite the case. Newman's role is really a supporting one, and while there is some focus early in the piece on the relationship between Lambert and Hussein, really it's Hartnell's piece, and
David Bradley
delivers a suitably towering performance in the part. All of the cast are good, but he is especially so, utterly convincing both as the Doctor and, as we now have a little more insight into from the
Points West
interview, as Hartnell outside of the role. Indeed, a line from that interview even makes it into his dialogue early on, which I thought was a nice touch.
But it's a piece full of nice touches, none more so than at the end. Before the screening started, we were kindly and rightly asked by the BFI's Television Programmer
Marcus Prince
not to share any spoiler details of the drama, and I do not intend to do so here. Indeed, I really, truly hope you don't see any details about the ending before you see the programme, and are able to come to it fresh – you'll find it so much more rewarding if you do. I shall simply say that it did not end in the way I had expected, and the way in which it did finish hit me so hard that the tears did indeed begin to flow.
It's ridiculous. Ludicrous. It's just a children's programme that we all enjoy watching. But it was a perfect moment, one that thoroughly deserves to go unspoiled.
I suspect many of the rest of the audience shared my appreciation for it, given the reaction as the end credits rolled. This is the fourth of these 50th anniversary screenings at the BFI which I have attended, but it was the first at which there was a standing ovation as the programme finished.
During the panel, both Bradley and director
Terry McDonough
said how flattered and moved they had been by the reaction, and McDonough told the audience he'd never been at a screening before where he felt those watching were so engaged with what they were viewing. McDonough deserves praise for his work here, in return – there is a particularly impressive sequence set on the 22nd of November, where what you think you're watching turns out to be something quite different. You get the feeling from one or two comments that were made during the discussion following the screening that they would have liked to have had a bigger budget, but no lack of effort was visible on screen. Gatiss described one moment he would have liked to have included, during which he mentioned that the final episode of
The Daleks' Master Plan
was missing "at the moment," which prompted laughter from an audience clearly well-versed in the constant merry-go-round of missing episode speculation and rumour!
The panel itself was also a joy, conducted by journalist, broadcaster and well-known Doctor Who fan
Matthew Sweet
. Joining Bradley and McDonough were Gatiss himself,
Sacha Dhawan
(who played Waris Hussein) and William Hartnell's granddaughter,
Jessica Carney
. Carney had needed to leave the auditorium for a short while after the drama had finished in order to compose herself, which isn't surprising. If it made some of us feel emotional, how must it feel for her, who had such a close and personal connection to what we being shown? She even appears in the drama as a character herself, which must have been a slightly bizarre experience.
It's clear that Gatiss wanted this to be a love letter to
Doctor Who
and a tribute to all of those who were involved in its creation, whether they made it onto the screen or not. It's not a documentary representation of what happened in 1963, it was clearly never meant to be. It's a celebration, and in that respect it hits and mark spot-on. And if it inspires a new generation to become fascinated by the history of the show, to learn to explore the real story of what happened, then so much the better.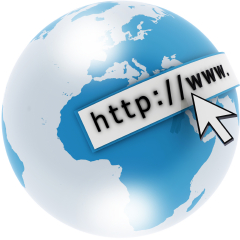 Credit: Events, An Adventure in Space and Time, BFI