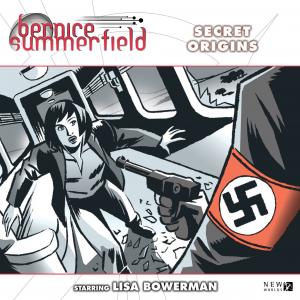 Secret Origins
Release Number: 48 (BF)

Big Finish Release (United Kingdom):
First Released: Wednesday 30th September 2009
Running Time: 1 hour
Bernice Summerfield wakes up in hospital on Earth, in the ruined city of Buenos Aires. She is relieved to find her son Peter by her side. Frost, the man who kidnapped Peter and has terrorised this city for centuries, has long been thought immortal: but now he's dead. Everything is fine.
Associated Products