---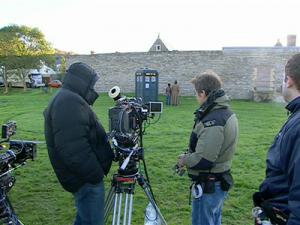 Making Manhattan
Factual Episode: 45
World Premiere:
Sat 28 Apr 2007 - 7:30pm BST [BBC Three] (United Kingdom)
First Broadcast:
Thu 26 Feb 2009 - 11:45pm EST [WGVU Michigan]
Running Time: 45 minutes
BBC Genome Project:
see entry



---
This episode goes behind the scenes of Evolution of the Daleks

Behind-the-scenes look at the making of Doctor Who. There's a trip to to Manhattan to find out how to recreate 1930s New York in the heart of south Wales. The producer and director of episodes four and five visit the New York locations they plan to reproduce and the visual effects supervisor shows what they need to make Manhattan in Cardiff.