---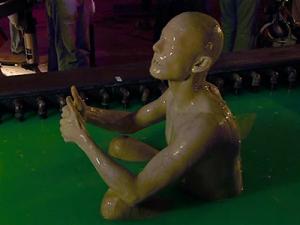 Send in the Clones
Series Episode Number: 58
World Premiere:
Sat 26 Apr 2008 - 7:05pm BST [BBC Three] (United Kingdom)
First Broadcast:
Sat 23 Jan 2010 - 11:45pm MST [Idaho Public Television]
Running Time: 45 minutes
BBC Genome Project:
see entry


---
This episode goes behind the scenes of The Sontaran Stratagem

Former companion Martha Jones is back and the Earth is under threat from an arch-enemy. From location, there's all the backstage action from the Doctor's latest gripping adventure. As confusion abounds, the Time Lord, Donna and Martha join forces in a battle to save the human race. Featuring interviews with David Tennant, Catherine Tate, Freema Agyeman and Russell T Davies.