Press and Publicity Articles for When Time Froze
BBC3's Doctor Who companion show, Doctor Who Confidential, is to be axed, RadioTimes.com can confirm.
The final episode of the programme, When Time Froze, will broadcast on Saturday, immediately after The Wedding of River Song.
A BBC spokeswoman said: "The Doctor Who spin-off series, Doctor Who Confidential, has been a great show for BBC3 over the years, but our priority now is to build on original British commissions, unique to the channel."
The behind-the-scenes show, which details the making of Doctor Who and features interviews with key cast and crew, has been a staple of the BBC3 schedule since 2005.
Doctor Who Confidential joins a long list of established BBC3 series like Ideal, Hotter Than My Daughter and Two Pints of Lager and a Packet of Crisps, which have all been axed since the appointment of BBC3 controller Zai Bennett in December 2010.
It is understood the decision to end the show comes as part of the BBC's ongoing mission to cut its budget by up to 20 per cent.
The BBC released the following statement on its official Doctor Who website:
For the past seven years, Doctor Who Confidential has put you at the heart of Doctor Who, providing a unique insight into the stars, the show and the entire production."This journey reaches a fitting finale on Saturday when Doctor Who Confidential premieres a brand-new mini-adventure starring Matt Smith as the Doctor. Viewers have seen the story, Death is the Only Answer, being made, watching the entire process from script to screen. Saturday's episode, entitled When Time Froze, also includes the ultimate feature on River Song, with Alex Kingston providing a brilliant timeline of everyone's favourite time-travelling archaeologist."The Confidential team captured the rebirth of the show back in 2005 and for over half a decade they have given an unsurpassed, access-all-areas insight not just into Doctor Who, but the magic and mechanics of making successful drama. From an episode directed by David Tennant, to the special edition that broke the news that Matt Smith would be the Eleventh Doctor, Doctor Who Confidential has always delivered the very best in must-see behind-the-scenes action.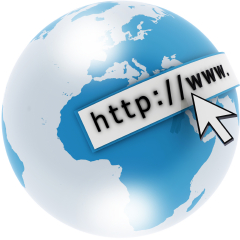 Credit: Radio Times