---
Television
World Premiere:
Mon 26 Aug 2013 - 4:00pm BST [BBC One] (United Kingdom)
Running Time: 75 minutes
1.45 Million (UK)
Appreciation Index: 87 (UK)
Audience Share: 15.1% (UK)
---
Highlights of the concert at the Royal Albert Hall in July 2013, showcasing Murray Gold's music from the BBC's Doctor Who series. Featuring Matt Smith and Jenna Coleman, and performances by the BBC National Orchestra of Wales, the London Philharmonic Choir, and soloists Elin Manahan Thomas, Allan Clayton and Kerry Ingram.
---
Additional Details
PICK OF THE DAY Doctor Who at the Proms
MUSIC: The BBC and the Albert Hall put on a truly fabulous show for fans who jammed into the building back in July, but all the stops are pulled out for this, the golden anniversary concert. The hugely likeable Matt Smith and Jenna Coleman playfully interrupt the proceedings, as do Carole Ann Ford (the Doctor's granddaughter Susan way back in 1963), fifth Doctor Peter Davison and a menagerie of monsters from Daleks to Vampires.
The musical choices are, in the main, a showcase for composer Murray Gold, whose stirring themes since 2005 can certainly energise a vast hall and are well matched by clips. But the highlight for die-hards is the all-too-brief "classic medley" from the early years. On the night, the great Dudley Simpson, now 90, had flown in from Australia especially to hear his work performed.
The other heroes of the evening, though, are Neve McIntosh and Dan Starkey who, as the main hosts, braved a baking auditorium in latex masks as the Time Lord's monster-buddies Vastra and Strax.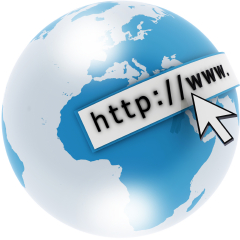 Credit: Radio Times (24-30 August 2013)