---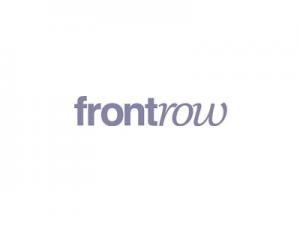 Murray Gold (Kafka)
World Premiere:
Wed 6 Apr 2011 - 7:15pm BST [Radio 4] (United Kingdom)
Running Time: 30 minutes

---
Stefanie Powers, perhaps best known as Jennifer Hart, one half of the TV sleuthing team in the long-running series Hart to Hart, reflects on her career on film and in television drama.
Doctor Who composer and playwright Murray Gold has created Kafka The Musical, a new Radio 3 production starring David Tennant. Gold's music also features in the National Theatre's new production of Rocket to the Moon starring Keeley Hawes. He discusses why he was inspired by Kafka.
Travelling on the M62 motorway, it's possible to catch a glimpse of Catalan artist Jaume Plensa's most recent commission in this country - The Dream, a 20 metre high sculpture of a young woman's head. Plensa, whose work is now on show at the Yorkshire Sculpture Park, talks to Mark Lawson about how his love of language has inspired his art.
Characters

Self

S

s

t

r

e

e

f

w

a

o

n

P

i

e

e

i

P

n

o

a

w

f

e

e

r

t

s

S

Self

J

a

a

s

u

n

m

e

e

l

P

P

l

e

e

m

n

u

s

a

a

J

Self

Murray Gold
Production Team
Producer
P

e

h

i

i

h

l

c

i

t

p

i

p

R

a

a

R

p

i

p

t

i

c

l

h

i

i

h

e

P