---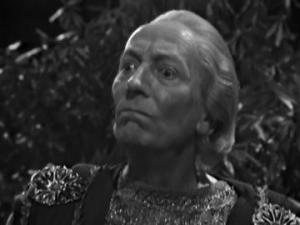 Inferno
Series Episode Number: 57
World Premiere:
Sat 6 Feb 1965 - 5:40pm GMT [BBC One] (United Kingdom)
First Broadcast:
Tue 26 Aug 2014 - 8:30pm EDT [Retro TV]
Running Time: 23 minutes 9 seconds
12.00 Million (UK)
Appreciation Index: 50 (UK)
Chart Position: 13 () (UK)
Recorded on Fri 15 Jan 1965 in Riverside 1
Archive State: 16mm t/r
---
Inspired by the Doctor, Nero sets Rome ablaze. Ian must fight his way out of the arena and rescue Barbara. The Doctor and Vicki hurry to flee the city and escape to the TARDIS.