---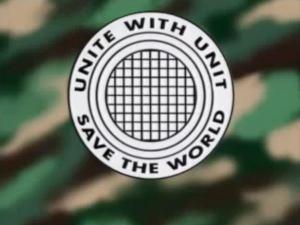 UNIT Recruiting Film
Factual Episode: 8
World Premiere:
Fri 17 Dec 1993 - 7:30pm GMT [BBC One] (United Kingdom)
Running Time: 5 minutes 6 seconds
3.50 Million (UK)
---
A series of clips forming a recruiting film for the United Nations Intelligence Taskforce ("Unite with UNIT. Save the World").
At the end a telephone number was given, which connected to a recorded message telling of the forthcoming repeat of The Green Death.