Nick Hurran
Last Updated 23 March 2013 by Harry Ward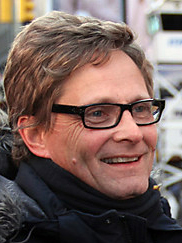 (this image appears for illustrative purposes only and no attempt is made to supercede any copyright attributed to it)
Nick Hurran
Born: 1959 (age: 54)

Nick Hurran  is a British film and television director.
He directed the 2011 Doctor Who story, The Girl Who Waited, and will return to the series in 2012 to look after the departure of Rory and Amy from the series.
His 1998 film Girls' Night was entered into the 48th Berlin International Film Festival.