The Sarah Jane Adventures - Series Guide
Russell T Davies creates new series for CBBC, starring Doctor Who's Sarah Jane Smith
Multi-award winning writer Russell T Davies has written a brand new series for CBBC called The Sarah Jane Adventures. It stars one of The Doctor's most famous companions, investigative journalist Sarah Jane Smith.
Russell T Davies says: "Children's TV has a fine history of fantasy thrillers - I loved them as a kid, and they were the very first things I ever wrote. So it's brilliant to return to such a vivid and imaginative area of television."
The series begins with a 60-minute special which will be broadcast in early 2007 with the series due later in the year.
Set in present-day West London, the programme stars original Sarah Jane actress Elisabeth Sladen and Yasmin Paige, who plays her 13-year-old neighbour Maria.
The two form an unlikely alliance to fight evil alien forces at work in Britain.
Elisabeth says: "I left Sarah Jane but she never left me. I can't wait to return to Cardiff to find out what's going to happen to her next."
In the special, Maria and Sarah Jane are brought together in their battle against the scheming Ms Wormwood, played by Samantha Bond.
Filming begins next month on location in Wales, with the series going into production in spring 2007.
Creative Director of CBBC, Anne Gilchrist, says: "CBBC viewers have already proved themselves to be enormous fans of Doctor Who. I am thrilled that they'll now have this new series as an extra-special treat."
Sarah Jane Smith was a companion to the third and fourth Doctors, Jon Pertwee and Tom Baker, and was a regular in the series from 1973 to 1976.
She made a recent return in the 2006 episode School Reunion opposite David Tennant, the tenth Doctor.
Russell T Davies' hugely successful Doctor Who has a Christmas Special due this year, with a third series broadcast in Spring 2007.
The Sarah Jane Adventures is written by Russell T Davies and Gareth Roberts.
It was commissioned by Jane Tranter for BBC Drama, and Anne Gilchrist and Jon East for CBBC. It is produced by BBC Wales and will transmit on the CBBC Channel and CBBC on BBC ONE.
The Executive Producers are Julie Gardner and Russell T Davies. The Producer of the special is Susie Liggat and the Director is Colin Teague. The Producer of the series is Matthew Bouch and the Series Producer is Phil Collinson.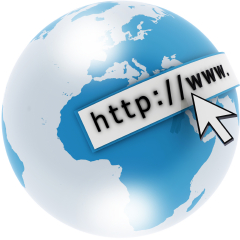 Dated: 14 Sep 2006; Credit: BBC Press Office