Hugh Bonneville
Last Updated 12 April 2013 by Harry Ward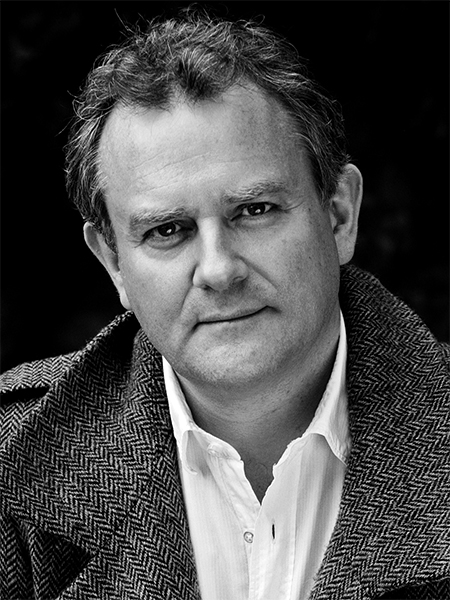 (this image appears for illustrative purposes only and no attempt is made to supercede any copyright attributed to it)
Hugh Richard Bonneville Williams
Born: Sun 10th November 1963 (age: 49)




Hugh Bonneville was born in London, and educated at Sherborne School. He read Theology at Corpus Christi College at the University of Cambridge, before attending the Webber Douglas Academy of Dramatic Art in London.

His first professional stage appearance was at the Open Air Theatre, Regent's Park. In 1987 he joined the National Theatre and then the Royal Shakespeare Company in 1991, where he played Laertes to Kenneth Branagh's Hamlet (1992 — 1993). He made his television debut in 1991 usually playing good-natured bumbling characters like Bernie in Notting Hill (1999) and Mr. Rushworth in Mansfield Park (1999). In the BBC television series, Take A Girl Like You (2000) and Armadillo (2001), he played more villainous characters, leading up to the domineering Henleigh Grandcourt in Daniel Deronda (2002) and the psychopathic killer James Lampton in The Commander (2003). In Love Again, he played the poet Philip Larkin. In 2004, he played Sir Christopher Wren in the docudrama Wren – The Man Who Built Britain. Many say his best achievement to date was his performance as the young John Bayley opposite Kate Winslet in Iris (2001), his performance lauded by critics and for which he received a BAFTA nomination for Best Supporting Actor. In early 2010 earned a role in the comedy film Burke and Hare. He is currently appearing in popular ITV period drama Downton Abbey, as Robert, Earl of Grantham.

He is a patron of the London children's charity Scene & Heard, and of the medical relief charity Medical Emergency Relief International.