Sir John Hurt
Last updated 22 January 2015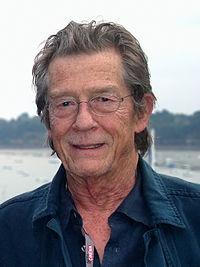 (this image appears for illustrative purposes only and no attempt is made to supersede any copyright attributed to it)
John Vincent Hurt
Born: Mon 22nd January 1940 (age: 75)




John Hurt is one of the UK's most respected actors appearing in films such as The Elephant Man, where he played John Merrick, Nineteen Eighty-Four where he played Winston Smith and Scandal where he played Stephen Ward.
On Television he is best known for playing Caligula in the renowned I, Claudius and Quentin Crisp in The Naked Civil Servant. His distinctive voice has been used in many productions such as Watership Down and the animated The Lord of the Rings.
He has received two Academy Award nominations, a Golden Globe Award, and four BAFTA Awards.