Waris Hussein
Last updated 27 July 2014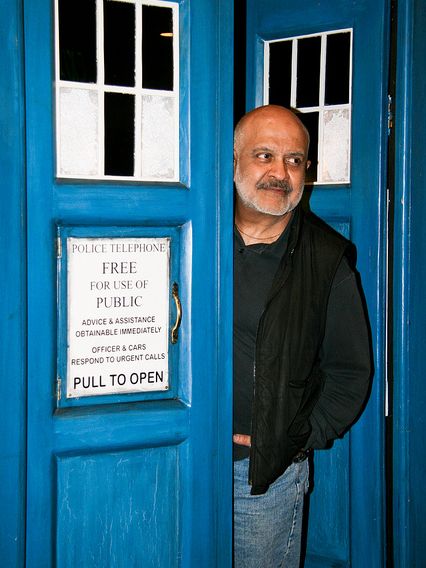 Image Credit: elrina753 (this image appears for illustrative purposes only and no attempt is made to supersede any copyright attributed to it)
Waris Hussein
Born: Fri 9th December 1938 (age: 75)


Waris Hussein directed the first ever episode of Doctor Who.
He was born on 9 December 1938 in Lucknow, India, and moved to the Britain at the age of nine. After studying at Eton, Cambridge and the Slade School of Fine Art, he briefly worked as an actor before being accepted on the BBC directors' training course. Placed under long-term contract, he made his directorial debut on the soap Compact (BBC, 1962-65). In 1963 he was selected by producer Verity Lambert to direct the first episode of the new TV science fiction show, Doctor Who. Hussein was instrumental in selecting the original cast and establishing the template for the show .
With the expiration of his BBC contract, Hussein moved into feature films, starting with A Touch of Love (1969), Margaret Drabble's story about a single mother. This was followed by the comedy Quackser Fortune has a Cousin in the Bronx (US, 1970), the box-office hit Melody (aka S.W.A.L.K., 1971) which re-united Mark Lester and Jack Wild from Oliver!, and The Possession of Joel Delaney (1971), a New York-set horror tale. He directed many productions such as a 1965 BBC television version of A Passage to India; the BBC serial Notorious Woman (1974); suffragette movement drama Shoulder to Shoulder (BBC, 1974); and the Thames Television serial Edward and Mrs Simpson (1978). 
His 1969 film A Touch of Love was entered into the 19th Berlin International Film Festival.
The director is played by Sacha Dhawan in the 50th Anniversary drama An Adventure In Space And Time.
Notes



14 Feb 2013

Who's Round

, by Toby Hadoke

Toby has travelled back as far as he can go, and yet is being brought right up to date by his latest victim. They talk doppelgangers, moving cameras and being an outsider in yet another coup for this frankly amateur and rather Heath Robinson attempt at podcastery. 

Credit: Big Finish