Press and Publicity Articles for Mastermind
A Norwich woman has taken the coveted title of the world's first Doctor Who Mastermind.
Competing in a special edition of the quiz show, Karen Davies correctly answered 12 questions in the Doctor Who specialist knowledge round and claimed the title on the night with a two-point lead.
During the show, Karen was quick to correct quiz-master John Humphrys on the use of the word anorak when referring to fans, saying that Doctor Who conventions were good fun, a chance to meet fans and get more hands on with the Doctor.
Speaking to bbc.co.uk/norfolk, Karen said she is stunned to have won.
"I was completely shocked. I knew I'd do well in the general knowledge, but I was trying not to make it so obvious that I was counting people's scores on my fingers and willing the buzzer to go," she said.
"I think to be the Doctor Who Mastermind is hilarious and it's nice. I didn't expect to win.
"All my friends said I'd win, but I didn't expect it as I'm not a complete Doctor Who geek. What's nice is that none of us scored 21 points on Doctor Who and then did badly at the general knowledge round.
"It shows the public that fans of the Doctor are not just about the programme - but we know other things as well," she added.
On winning the show, Karen was presented with a cut-crystal trophy by actor Christopher Eccleston, who said he's enjoying the opportunity of playing the new Doctor.
"It's a fantastic challenge being the Doctor and, as some of the Mastermind contestants have said, it's important to have quality scripts and original stories. I'm taking the role very seriously," he said.
Karen's first memories of cult sci-fi series are from the Patrick Troughton era, but it wasn't until Jon Pertwee became Doctor Who that she really got hooked.
"I've always watched Doctor Who. It's something that just got the imagination going and that I've always enjoyed. It's always been part of my life and I hope it will continue to be," said Karen.
"I think the new trailers are fabulous, I think that Christopher Eccleston is going to be a wonderful Doctor Who. They [the BBC] have put a lot of money and a lot of care and attention into the programme and it looks absolutely wonderful.
"Russell T Davies has made an inspired casting choice in both the Doctor and Billy Piper as the companion and he'll prove to everybody that she's the right girl for the job."
Karen's work with the Doctor Who Appreciation Society (DWAS) in organising conventions and writing for their monthly magazine, has put her in touch with many members of the series cast over the years.
After appearing on the special edition of Mastermind, she had lots of celebrity congratulations waiting on her answering machine.
"I've had so many people call me from the classic series including Terry Molloy (Davros), Louise Jameson (Leela) and Nicholas Courtney (the Brigadier) – they all called to say well done. They all watched the show which was nice," said Karen.
Keen to point out that she isn't a Doctor Who anorak or nerd, Karen does have one embarrassing admission to make.
"At school I remember we'd come back on Monday and discuss how the Doctor would get out of the latest cliff-hanger, but I think I was the only one who'd come back word perfect.
"I used to record the soundtrack on Saturday night, to listen to it on a Sunday and be word perfect for the Monday. [she laughs]
"I know, how embarrassing is that!"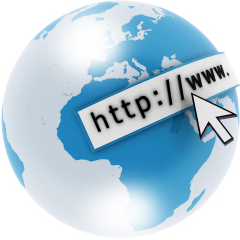 Credit: BBC Norfolk Online