Bernard Archard
Last updated 09 January 2020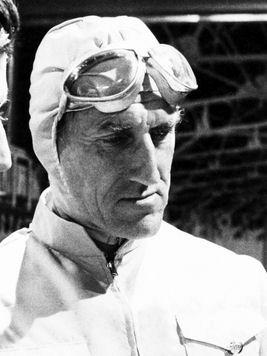 (this image appears for illustrative purposes only and no attempt is made to supersede any copyright attributed to it)
Bernard Joseph Archard
Born: Sunday 20th August 1916
Died: Thursday 1st May 2008 (age: 91)

Bernard Joseph Archard  was an English actor.
Born in Fulham, London,he was a tall, imposing actor with a distinctive face. He was a conscientious objector in the Second World War and worked on the land. During the summer of 1939 he appeared in the Open Air Theatre production of "Twelfth Night" in London.
He appeared in over fifty films, including Village of the Damned (1960), The List of Adrian Messenger (1963), Play Dirty (1968), The File of the Golden Goose (1969), Run a Crooked Mile (1969), The Horror of Frankenstein (1970), Roman Polanski's Macbeth (1971), Dad's Army (1971), The Day of the Jackal (1973), The Sea Wolves (1980), Krull (1983), and King Solomon's Mines (1985).
Archard's first major television role was playing Lt Col. Oreste Pinto in the BBC wartime drama series Spycatcher, which ran for four seasons between 1959 and 1961. His TV guest appearances represent some of the most popular shows broadcast in the 1960s, 1970s and 1980s: two notable roles in Doctor Who; as Bragen in The Power of the Daleks and as Marcus Scarman in Pyramids of Mars, a regular role in Emmerdale; plus appearances in Upstairs, Downstairs, Rumpole of the Bailey, Bergerac, The Avengers, Callan, Danger Man, Z Cars, Paul Temple, Dixon of Dock Green, and The Professionals.
Archard and his long term partner, Jim Belchamber, ran a touring repertory company, based in Torquay, which included Hilda Braid among its players.
Biography from the Wikipedia article, licensed under CC-BY-SA