Paul Darrow
Last updated 09 January 2020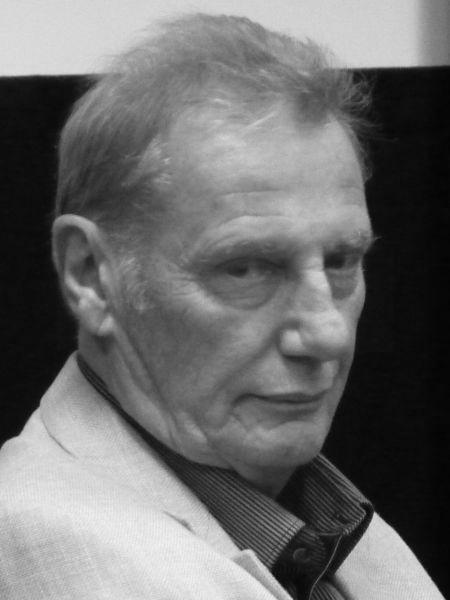 (this image appears for illustrative purposes only and no attempt is made to supersede any copyright attributed to it)
Paul Birkby
Born: Friday 2nd May 1941
Died: Monday 3rd June 2019 (age: 78)



Paul Darrow is an English actor best known for his portrayal of Kerr Avon in all but one episode of the BBC science fiction television series Blake's 7.
He appeared twice on Doctor Who, playing Captain Hawkins in the serial Doctor Who and the Silurians and Maylin Tekker in the serial Timelash.
Darrow was born in Surrey, England, and attended Haberdashers' Aske's Boys' School before studying at the Royal Academy of Dramatic Art.
Darrow's other TV appearances include: Emergency Ward 10, The Saint, Z-Cars, Dixon of Dock Green, Within These Walls, as the Sheriff of Nottingham in the 1975 BBC series The Legend of Robin Hood, as Mr. Tallboy in the 1973 TV adaptation of Dorothy L. Sayers' Murder Must Advertise, as Thomas Doughty in the TV film Drake's Venture, Dombey and Son, Maelstrom, Making News, Pie in the Sky, Hollyoaks and Little Britain. He spoke the voiceover for Biblical quotations in Richard Dawkins's The Root of All Evil?.
Darrow has acted unofficial spokesperson, for Blakes 7, both in the UK and during the late 80s, in the U.S. In the mid to late 1990s, he purchased the rights to Blake's 7 and attempted to produce a big-budget follow-up miniseries, Blake's 7: A Rebellion Reborn. According to Darrow, it would have begun 25 years after the ending of the original series and might have included an aged Avon passing the torch to a new generation.
Darrow records voiceovers and straplines for Jack FM, a radio station based in Oxford, Oxfordshire, United Kingdom, Jack FM Hertfordshire,106 Jack FM Bristol and 106 Jack FM Southampton. He also provides the voice of the character Grand Moff Tarkin in the computer game Star Wars: Empire at War. He also voiced the character of Zarok in a PlayStation game titled Medievil.