Notes
Investigative journalist Sarah Jane Smith and her gang of young sidekicks are back, as the final ever episodes of the award-winning The Sarah Jane Adventures are broadcast on CBBC from Monday 3 October.
The six episodes making up the fifth series of The Sarah Jane Adventures were all filmed before the sad death of much-loved actress Elisabeth Sladen earlier this year.
Lis first appeared as Sarah Jane in Doctor Who in 1973 and remained on the iconic programme for three-and-a-half series alongside the Third Doctor, Jon Pertwee, and the Fourth Doctor, Tom Baker. She returned to the role in 2007 in her own spin-off series on CBBC.
The Sarah Jane Adventures brought Lis to a whole new generation of fans who grew to love her alien-busting adventures.
Created by Russell T Davies, this new series of the hugely successful Doctor Who spin-off features new aliens, surprising arrivals, and the usual mix of thrills, scares and fun. Sarah Jane and her gang are thrown into the middle of a war between two deadly aliens, Fleshkind and Metalkind, Clyde finds himself out on the streets when an alien curse turns his friends against him, and Sarah Jane confronts the mysterious Mr Serf and discovers the secret of his success – he has alien slaves in his basement!
Elisabeth Sladen plays Sarah Jane Smith alongside young stars Tommy Knight as Luke, Daniel Anthony as Clyde and Anjli Mohindra as Rani. This series introduces a brand new member of the gang, Sky, played by Sinead Michael. The series also features Ace Bhatti and Mina Anwar as Rani's parents, Jocelyn Jee Esien as Clyde's mum, and guest appearances from Floella Benjamin as Professor Rivers, James Dreyfuss as Harrison, Peter Bowles as Lionel Carson, Christine Stephen-Daly as Miss Myers and Lily Loveless as Ellie.
The Sarah Jane Adventures is executive produced by Russell T Davies and Nikki Wilson and is produced by Brian Minchin. Writers include Phil Ford and Gareth Roberts.
The Sarah Jane Adventures will air on Monday and Tuesdays on CBBC. For more information please visit The Sarah Jane Adventures website
The Sarah Jane Adventures is a BBC Cymru Wales/CBBC production.
Phil Ford, lead writer and co-producer of The Sarah Jane Adventures talks about the new and final series.
What can viewers expect from the last series of The Sarah Jane Adventures?
They are without doubt three of the best stories we've done. With Luke off to university – but far from forgotten – there's a new character joining the gang, Sky, and she's going to have quite a fun, sparky relationship with Clyde, Rani and Sarah Jane. But Sky doesn't come into the Sarah Jane world on her own – she brings some pretty scary people with her. So that's going to be a lot of fun, to kick the series off. And we also start with a pretty impressive bang!
Our second story is an unusual one for The Sarah Jane Adventures – we go into a hidden world that's actually here on Earth. It's a real world, and it's scarier than any alien. It's a hugely emotional story for all our characters, but especially Clyde. It is of course, a sci-fi story in the best traditions of the show – but it's also about the very real and disturbing world of homeless people. I'm hoping it will do more than entertain, that it will give our audience – young and older – something to think about. Certainly, I'm personally very proud of it. It's probably the best script I've written for the show.
And then we wrap with another great story from Gareth Roberts, with an intriguing villain that's a great romp with lots of action and laughs. It's a wonderful story to bring the series to a great conclusion.
What was it like writing for such a big show?
Writing for The Sarah Jane Adventures has been just about the best job ever. It's been an amazing series and we have told 27 fabulous, exciting, funny, scary and heart-warming stories. And working on all of them has been a joy. Not just because I love those kinds of stories, but because everyone associated with the show has been, without a single exception, truly amazing to work with.
What are your memories of Elisabeth Sladen?
Lis was the Doctor's companion when I was growing up. I remember her with Jon Pertwee and with Tom Baker, and Sarah Jane Smith had always been special to me. I always felt privileged and hugely fortunate to work with Lis – to have her act what I put down on paper, and to do it so brilliantly. Sarah Jane Smith was special to me, but Lis Sladen was even more special. And I will always be grateful for the time I spent with such a warm, funny and professional human being.
Why do you think The Sarah Jane Adventures have been so successful?
There are all sorts of reasons for the success of the show, but at the heart of it there will always be Lis. One of the themes of the show was family, and Lis made it a family. She was very definitely its mother. But she was also its beating heart.
That's not to ignore the contributions of Anjli, Danny, Tommy, and Yasmin in the pilot and first series, nor the wonderful Sinead in this final run. We had an amazing, loveable cast who made their parts come alive.
The lovely thing about the show, as well, is that its audience has grown up with our characters, Rani, Clyde and Luke, and I think those characters were always so easily recognisable to our young audience that they always wanted to spend time with them whenever they were on screen.
How do you come up with the ideas for the programme?
I could tell you I go to a funny little curiosity shop run by a strange gentleman in a smoking jacket and fez who talks to his parrot a lot. The truth is ideas come from nowhere and everywhere.
Can you give us any inside gossip on the new series?
I don't think there is any inside gossip. If there is, it might be about me and everybody's saying it behind my back. So I can't really help.
Do you have a favourite regular character?
They're all my favourite characters. I loved writing for all of them. I really did. Though, I have to say, apart from the actual gang I do have a very soft spot for Gita. I created Rani's mum and just adored what Mina Anwar did with her. She could be pure comedy gold.
What about a favourite guest-star?
We attracted so many brilliant guest stars, it's unbelievable. This series we have Christine Stephen-Daly, Jocelyn Jee-Esien, Lily Loveless, Floella Benjamin, Mark Aitken and James Drayfus. But other than them, I was so thrilled when Samantha Bond returned to play Mrs Wormwood in Enemy Of The Bane. She was such a delicious villain.
And a favourite monster?
This year the Metalkind has to be my favourite monster. He arrives in style! The Skullions in the final story are also very creepy. From previous series I liked Odd Bob the clown, who was played by Bradley Walsh with this wonderfully creepy American accent that wasn't in the script. I was on set with him for a scene he played with Lis and even with the camera there and all the crew around me, he scared me like no other monster ever has.
You've also written for Doctor Who – what makes The Sarah Jane Adventures different?
One of the greatest compliments I've heard is that the show reminds people of Doctor Who from the days of the Third and Fourth Doctors – and not just because those were Sarah Jane days. Those were the days that went some way to inspiring me to write, so I really hope that Sarah Jane will have inspired other kids out there to write, too.
These are obviously the last episodes of the programme. What do you think the characters would be doing in the future if there were more episodes?
The characters have all grown up with the show, but they would never have grown out of the show. As Sarah Jane once said, when the universe has shown you its real face, you can never turn your back on it – so I think Rani, Clyde, Luke, and Sky will always be out there having adventures with Sarah Jane. And maybe they get caught in some strange inter-dimensional time-bubble where they never grow old, never get tired, never lose the wonder of the universe and keep on having adventures, and having fun forever. Oh, wait, they've already been caught like that – we call them box sets!
Can you sum up the experience of working on The Sarah Jane Adventures in ten words or less?
I would swear and say: AMAZING FUN.
Sinead Michael plays Sky in the brand new series of the Sarah Jane Adventures. Here she talks about what it was like being the newest girl on Bannerman Road.
What can viewers expect from the last series of The Sarah Jane Adventures?
Expect some surprises, emotional times and lots and lots of fun in the last series.
What was it like being involved with such a hugely popular show?
It was amazing. I loved filming every minute of it. It's a great show. I am aware that it has been around for four series and am hoping that everyone likes my character even though I'm the new girl!
How did you get the part?
My agency sent me along for the audition with the casting director and I got a recall to do a second audition a few weeks later. I was so surprised to get the part.
Have you done any acting before?
Yes, I have done acting before. I have been in a few dramas on stage, in an opera and a few other bits, but nothing as big as Sarah Jane.
Did you ever watch the show before you got the part?
Yes! I have seen every episode – more than once. I love the show.
What do you think of Sky's special powers?
I think they are so cool! Dangerous but cool!
Which cast member did you get on with most and why?
I would never choose one as the best since they are all amazing, welcoming and so much fun.
What are you memories of Elisabeth Sladen?
Lis was such a lovely woman who cared about everyone on set. She was like a mum to me when I was filming. I miss her so much. I remember when I first went on set, I was so nervous and she said to me: "Don't worry, just relax and have fun". I will never forget her.
How did you get on with the rest of the cast?
We were like a massive family. The crew was great and I still keep in touch with some of them. You would forget you were at work and just have lots and lots of fun. They were such happy times for everyone.
What do your friends think about you being on such an iconic programme?
They think it's really cool! They have all seen the trailers now and say: "wow" every time they see me!
What was the best bit about being involved in the show?
The best bit was meeting the cast and crew and becoming friends with them. Also the series preview we had recently at the BFI IMAX was so great. I have never done anything like that. And it gave me a chance to meet Chris Johnson!
Can you sum up the experience of working on The Sarah Jane Adventures in 10 words or less?
A once-in-a-lifetime experience, with amazing, fantastic people.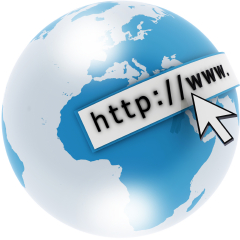 Credit: BBC Press Office