Anthony Calf
Last updated 09 January 2020
Acting Credits

expand all 4 roles

1 credit in
1 entry
1 credit in
1 entry
1 credit in
1 entry
4 credits in
1 entry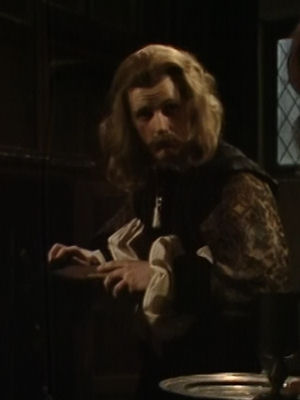 (this image appears for illustrative purposes only and no attempt is made to supersede any copyright attributed to it)
Anthony Calf
Born: Monday 4th May 1959 (age: 63)


Anthony Calf  is a British actor, born in Hammersmith, London, England. 
He studied acting at the London Academy of Music and Dramatic Art (LAMDA). He has recurring roles in the television medical drama Holby City, as Michael Beauchamp, and New Tricks as Strickland. He has also worked in theatre, where his credits include productions of The Madness of King George III with the National Theatre and A Midsummer Night's Dream, The false servant Royal National Theatre and Rock'n Roll Duke of York's Theatre. He has been nominated as best actor in the Irish Times Theatre Awards 2008 for his work in Uncle Vanya Gate Theatre.
He made his television debut in the 1982 Doctor Who episode "The Visitation". 
In the same year, he landed the role of Digby Geste in a television adaptation of Beau Geste. His other television credits include the part of novelist Lawrence Durrell in My Family and Other Animals, Pip in Great Expectations and Colonel Fitzwilliam in the 1995 BBC adaptation of Pride and Prejudice. He has also appeared in episodes of Doc Martin, Foyle's War, Midsomer Murders and Agatha Christie's Poirot.
In 2010 Calf played the Foreign Secretary Anthony Eden in the BBC's revival of Upstairs, Downstairs, reprising his stage role as Eden (twenty years older as Prime Minister at the time of Suez) in Howard Brenton's Never So Good (2008).
He has three daughters and is married to the actress Caroline Harker.
Biography from the Wikipedia article, licensed under CC-BY-SA