Philip Latham
Last updated 15 July 2020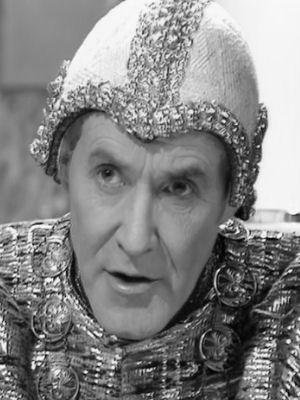 (this image appears for illustrative purposes only and no attempt is made to supersede any copyright attributed to it)
Philip Latham
Born: Sunday 17th February 1929
Died: Saturday 20th June 2020 (age: 91)


Philip Latham  is a British actor. 
He was educated at Felsted School.
In the late 1960s/early 1970s he was well known to British TV viewers for his portrayal of chief accountant Willy Izard, the "conscience" to hard-nosed oil company industrialist Brian Stead (played by Geoffrey Keen) in the BBC series The Troubleshooters (1965–72). Other credits The Cedar Tree, The Saint, Maigret, Sergeant Cork, Justice, Love Story, Killers, Hammer House of Horror, No. 10, Nanny and The Professionals.
One of his most famous film roles was as Dracula's sinister servant Klove in Hammer's 1966 film Dracula, Prince of Darkness. On television he played Plantagenet Palliser in the multipart series The Pallisers. He also played Lord President Borusa in the 1983 20th anniversary episode of Doctor Who, The Five Doctors.