Philip David Segal
Last updated 03 March 2016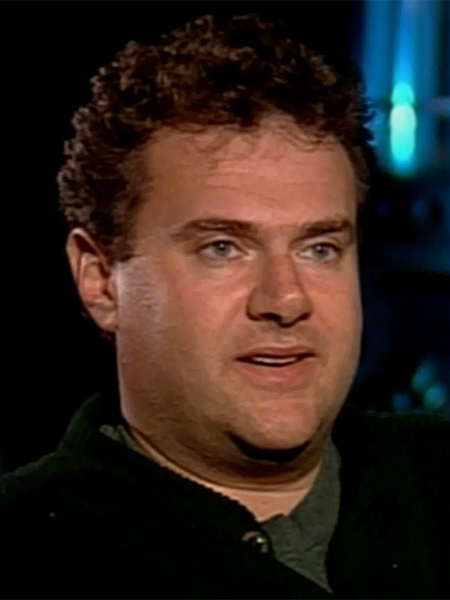 (this image appears for illustrative purposes only and no attempt is made to supersede any copyright attributed to it)
Philip David Segal
Born: 1962 (age: 61)


Philip David Segal (born in Essex, England) is a television producer. He emigrated to the United States in 1974 at the age of twelve, where he studied film at San Diego State University. After graduating he became involved in the US television industry, first as a casting assistant and then as a literary agent.
In 1985 he became a Director of Drama Development at Columbia Pictures, after which he moved over to ABC Television as a programming executive, becoming involved in such programmes as Twin Peaks, Thirtysomething and China Beach.
In 1991 he joined Steven Spielberg's Amblin Entertainment, where he quickly became Vice President of Amblin Television, overseeing the production of seaQuest DSV, Earth 2 and The Young Indiana Jones Chronicles.
It was while he was at Amblin that he first gained control over the creation of a new series of Doctor Who, working in conjunction with fellow English expatriate Peter Wagg (Producer of Max Headroom) to create the early drafts of what eventually became the Doctor Who television movie in 1996.
A fan since the age of five, when Doctor Who first began in 1963, it had long been his dream to produce his own version. While still wishing to juggle the needs of the various parties, his love of the programme still informed such decisions as the casting of a British actor as the Doctor, Liverpudlian actor Paul McGann. It was also ultimately his decision to bring back Sylvester McCoy as the seventh incarnation.
In 2000, Segal co-wrote the book Doctor Who: Regeneration with Gary Russell (HarperCollins, ISBN 0-00-710591-6), the making-of book of the 1996 Doctor Who television movie.
Segal won the best director of a short film award from the NY International Film & Video Festival in 2000 for his short story The Other Side of Monday. Other directing credits include: Multiple episodes of Mutant X and Andromeda for the Tribune Action Hours, and the feature filmHobbs End which he also co-wrote with Eric Truheart.
After a brief stint at Bunim-Murray Productions as Executive Vice-President, Segal joined Original Productions in May '06. He is currently President of Original and one of the creators of Deadliest Catch and Monster Garage for Discovery Channel. His most recent credits includeIce Road Truckers and Ax Men for The History Channel, The Colony, Pitchmen, Swords: Life on the Line for Discovery Channel, 1000 Ways to Die for SPIKE, Black Gold for Tru TV, Wildlife Warriors and Cut in Half for National Geographic Channel, and Storage Wars for A & E.
Biography from the Wikipedia article, licensed under CC-BY-SA